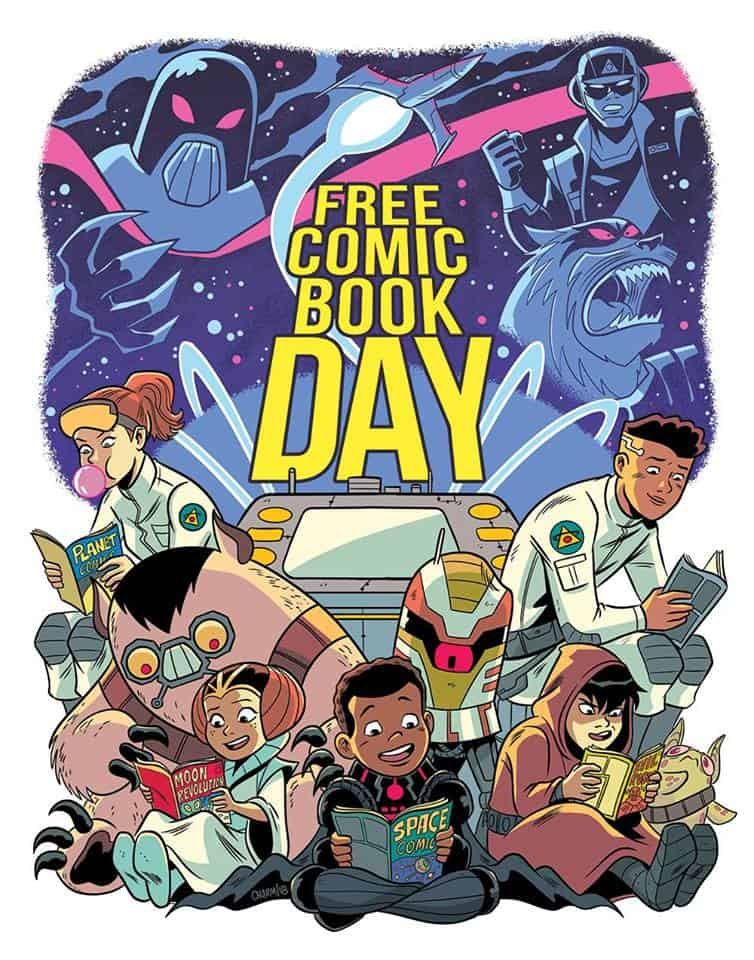 Press Release:
Free Comic Book Day(s) is upon us once again! We've got THOUSANDS and THOUSANDS of comics on order to give away and are in the process of locking down some incredible talent! Keep an eye on this event page for regular updates!
We are holding the event in Manhattan Beach on Saturday, May 4th from 11 am to 4 pm and then in our Culver City Parking Lot on Sunday, May 5th, again from 11 am to 4 pm.
In addition to getting a handful of free books, here are some of the incredible creators you can expect to meet!
Derek Charm (artist of Star Wars Adventures and designer of this year's official Free Comic Book Day poster and t-shirt!)
Fabrice Sapolsky (co-creator of Spider-Man Noir and senior editor at Humanoids Publishing)
David Pepose (creator of Spencer and Locke and the new hit, Going to the Chapel)
Dave Crosland (artist of Halo: Collateral Damage and creator of Ego Rehab)
Andrew Robinson (The Fifth Beatle and cover artist of Friendly Neighborhood Spider-Man) Sunday Only
Juan Gedeon (artist of Domino, Web of Venom: Venom Unleashed, Ghost Racers and Horizon)
Rafael Navarro (storyboard artist of The Batman and co-creator/artist of Guns A' Blazin'!)
Lisa K. Weber, Kelly Sue Milano and Lynly Forrest (the team behind the intriguing mystical sci-fi saga HEX 11)
The Comic Bug
1807 Manhattan Beach Boulevard, Manhattan Beach, CA 90266
(310) 372-6704