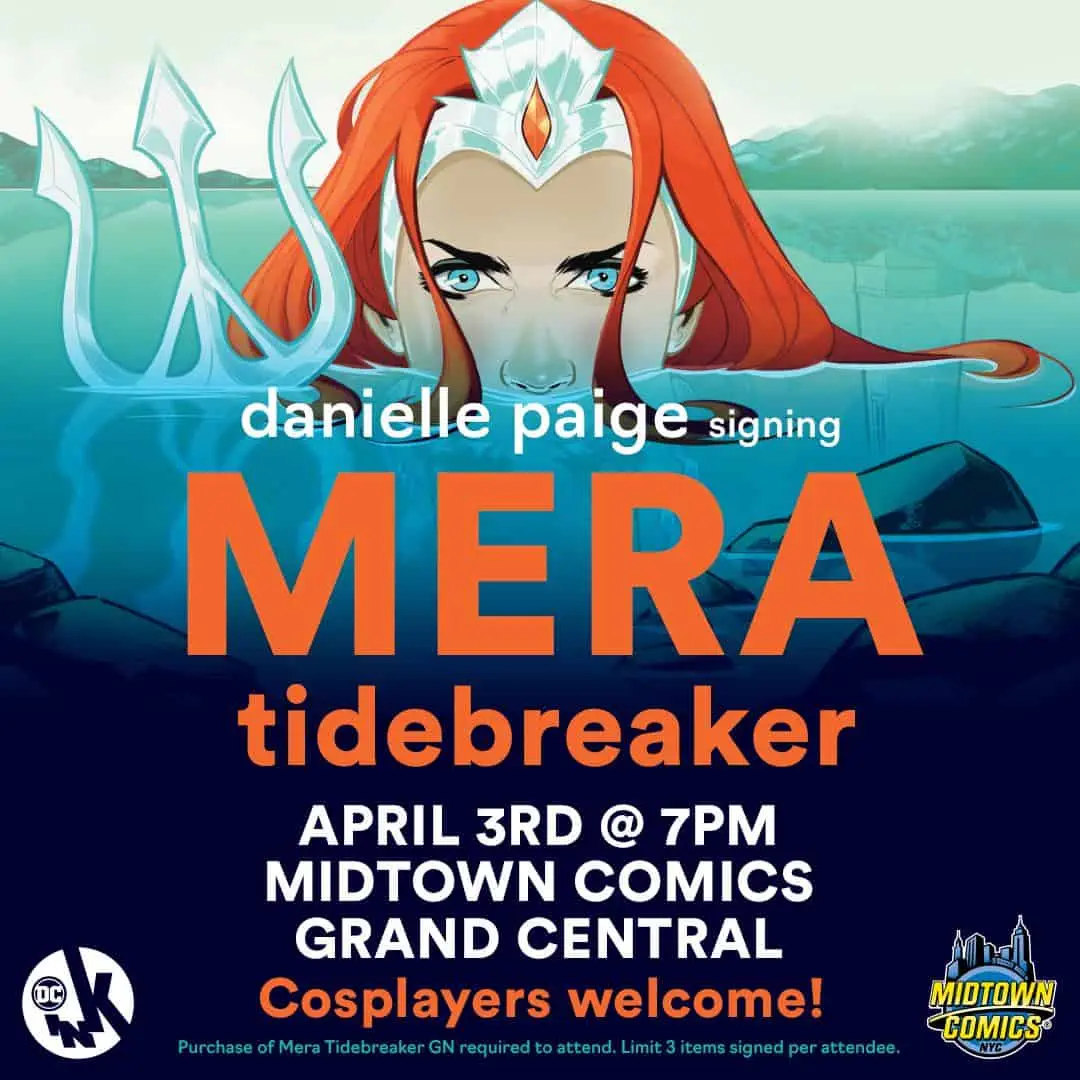 Writer Danielle Paige appears at Midtown Comics Grand Central on Wednesday, April 3rd to celebrate the release of Mera Tidebreaker TP! This is an open signing and we recommend showing up early, just to be safe. Purchase of Mera Tidebreaker TP required. Limit 3 items signed per attendee.
Princess Mera is teenage royalty and heir to the throne of Xebel, a colony ruled by the other no-so-lost land under the sea, Atlantis. When the Xebellian military plots to overthrow Atlantis and break free of its oppressive regime, Mera seizes the opportunity to take control of her own destiny by assassinating Arthur Curry-the long-lost prince and heir to the kingdom of Atlantis. But her mission gets sidetracked when Mera and Arthur unexpectedly fall in love. Will Arthur Curry be the king at Mera's side, or will he die under her blade as she attempts to free her people from persecution?
From New York Times best-selling author Danielle Paige and artist Stephen Byrne comes a bold new story in Mera Tidebreaker!
Midtown Comics Grand Central
459 Lexington Ave Fl 2, New York, New York 10017
(212) 302-8192