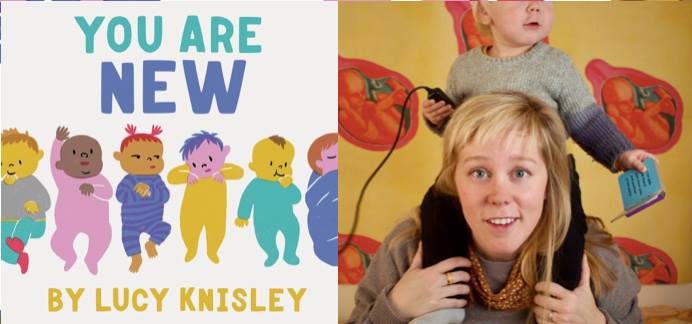 Cartoonist Lucy Knisley (Kid Gloves, Something New, Relish, French Milk) appears at Volumes Bookcafe on Saturday, March 16, 2019 at 10 AM for the launch of YOU ARE NEW.
ABOUT LUCY:
Lucy Knisley is a critically acclaimed and award-winning comic creator. She is the New York Times bestselling author of the graphic novels Relish, French Milk, An Age of License, Displacement, and Something New. She lives and works in Chicago, Illinois.
ABOUT THE BOOK: A world of being new is waiting for little ones and the grown-ups who love them in this warm and funny book perfect for baby showers. From napping to crying, cuddling to playing, this book introduces the world with humor, honesty, and unmitigated sweetness. Award-winning author and artist Lucy Knisley celebrates the joys of having—and being!—a baby in this timeless celebration of new beginnings and the transformative power of love.
Volumes Bookcafe
1474 N Milwaukee Ave, Chicago, Illinois 60622
(773) 697-8066