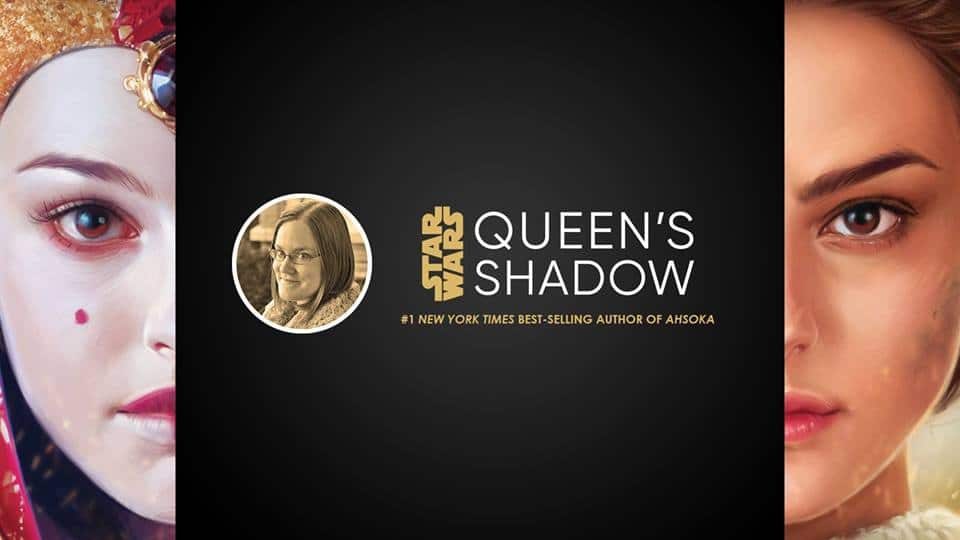 E.K. Johnston, author of Ahsoka, appears with special guest Catherine Taber, voice of Padme Amidala on The Clone Wars, to present and sign the new novel QUEEN'S SHADOW at Barnes & Noble on Friday, March 8, 2019 at 7 PM.
When Padmé Naberrie, "Queen Amidala" of Naboo, steps down from her position, she is asked by the newly-elected queen to become Naboo's representative in the Galactic Senate. Join us for an afternoon of Storm Troopers and Rebels! This is a wristbanded event.
Special Instructions
This is a wristbanded event. You must purchase Star Wars Queen's Shadow from Barnes & Noble to get a wristband. They will be given out starting at 10 AM on March 10th on a first come, first served basis. Proof of purchase required for wristband.
Barnes & Noble – Colonial Plaza Market Center
2418 E Colonial Drive Orlando, FL 32803
407-894-6024