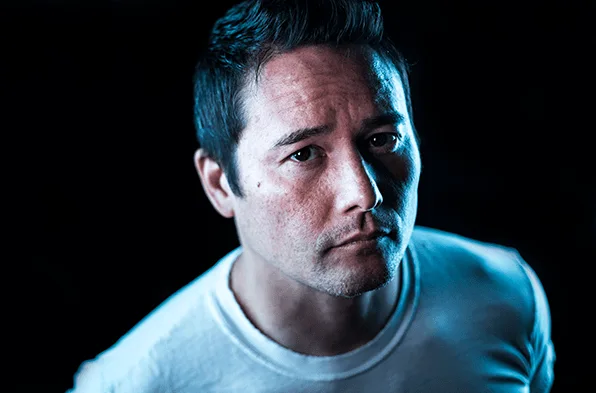 Press Release:
Anime Boston, the largest anime convention in New England, announced its fifth North American guest today. Voice Actor Johnny Yong Bosch be appearing at Anime Boston at the Hynes Convention Center, Boston, MA on April 19 through 21, 2019.
Johnny Yong Bosch got his start fighting giant bugs as Adam Park, the Black Ranger, Green Zeo, and Green Turbo Ranger on Mighty Morphin Power Rangers. It is a role that he would play for three and a half seasons on television, two motion pictures, and two special guest appearances in future Power Rangers seasons.
After Power Rangers, Johnny became very involved in the world of voice over. His first major voice acting role was Vash the Stampede in Trigun. He later went on to voice Kaneda in Akira, Renton in Eureka Seven, Albert in The Count of Monte Cristo, Kiba in Wolf's Rain, Itsuki in The Melancholy of Haruhi Suzumiya, Ichigo Kurosaki in Bleach, Lelouch Lamperouge in Code Geass, Izaya in Durarara, Yukio in Blue Exorcist, Sasori in Naruto, Guren in Tenkai Knights, Nobita in Doraemon, Artemis in Sailor Moon, Nagate in the Netflix original Knights of Sidonia, Makoto Tachibana in Free!, Nate in Yokai Watch, Orga in Mobile Suit Gundam: Iron Blooded Orphans, Haruo in Hi Score Girl, Kai in Forest of Piano, and many more.
Johnny's voice can also be heard in numerous video games. Providing voices Nero in Devil May Cry 4 and 5 (including motion capture), Kuhn in .hack//G.U., Adachi/Narukami in Persona 4, Almaz in Disgaea 3, Emil in Tales of Symphonia, Guy in Tales of the Abyss, Firion in Final Fantasy Dissidia, Bumblebee in Transformers: War for Cybertron, Yang in Street Fighter IV, Zero in Marvel VS Capcom 3, Yukimura in Sengoku Basara, Torian Cadera in Star Wars: The Old Republic, and Kung Jin in Mortal Kombat X.
Previously announced guests include Billy Kametz, Tara Sands, Michelle Ruff, Greg Ayres, and Yoko Shimomura.
About Anime Boston: With over 25,000 attendees in 2018, Anime Boston is an annual three-day Japanese animation convention held in Boston, Mass. Anime Boston 2019 is scheduled for Friday, April 19 through Sunday, April 21 at the Hynes Convention Center and Sheraton Boston Hotel. More information about Anime Boston can be found at www.animeboston.com.
About New England Anime Society, Inc.: The New England Anime Society was founded in 2001. Based in Massachusetts, The New England Anime Society, Inc. is parent organization of Anime Boston and is dedicated to furthering public education and understanding of the Japanese language and culture through visual and written media. More information about The New England Anime Society is available at www.neanime.org.