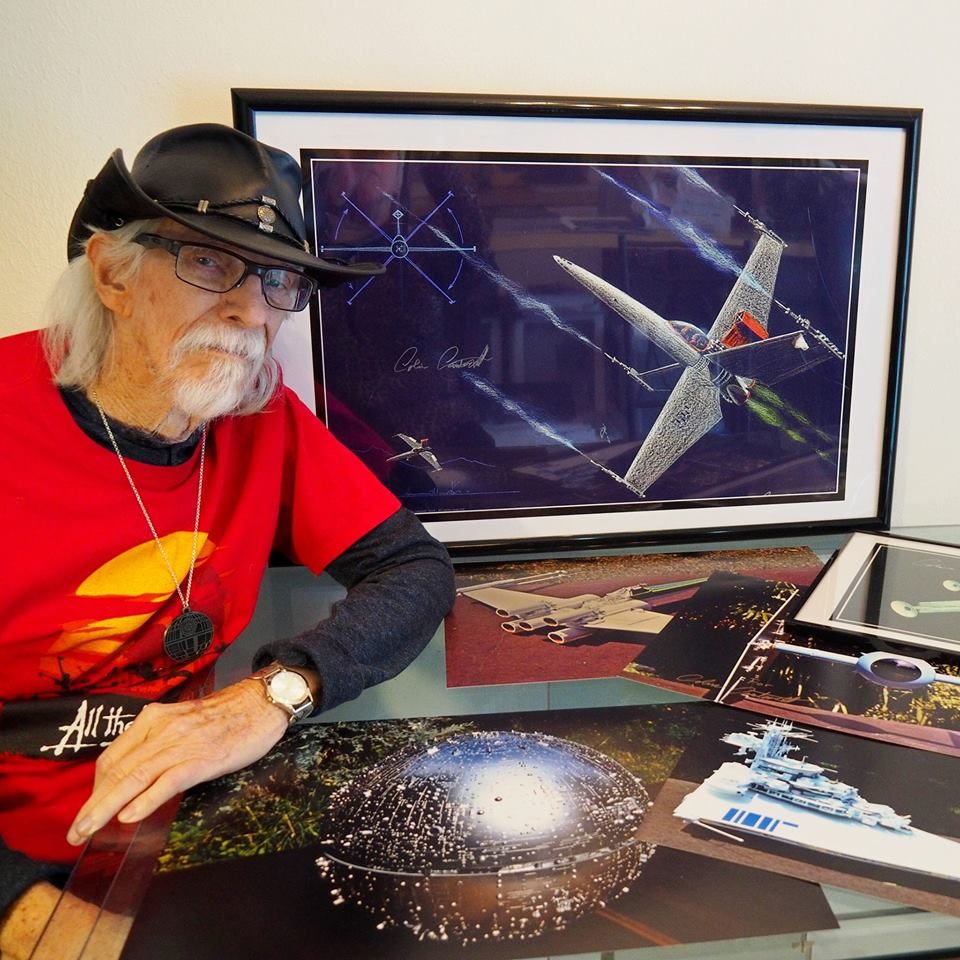 Star Wars original Ship Creator Colin Cantwell appears at Emerald City Comics on Saturday, March 16, 2019 from noon till 4 PM.
He will give a video presentation in the Events Room at 12:30, followed by a "meet & greet"!
Autographs will be $25 each, and "selfie" photos will be $10 each.
A free 8×10″ print or photo will be provided with for the autograph if you do not already have an item for him to sign.
You may choose a 12×18″ print or photo with an autograph / selfie combination for $35!
Also the 501ST LEGION TampaBay Squad FL Garrison will be available for free photo ops!
Emerald City Comics
4902 113th Ave N, Clearwater, FL 33760
(727) 398-2665