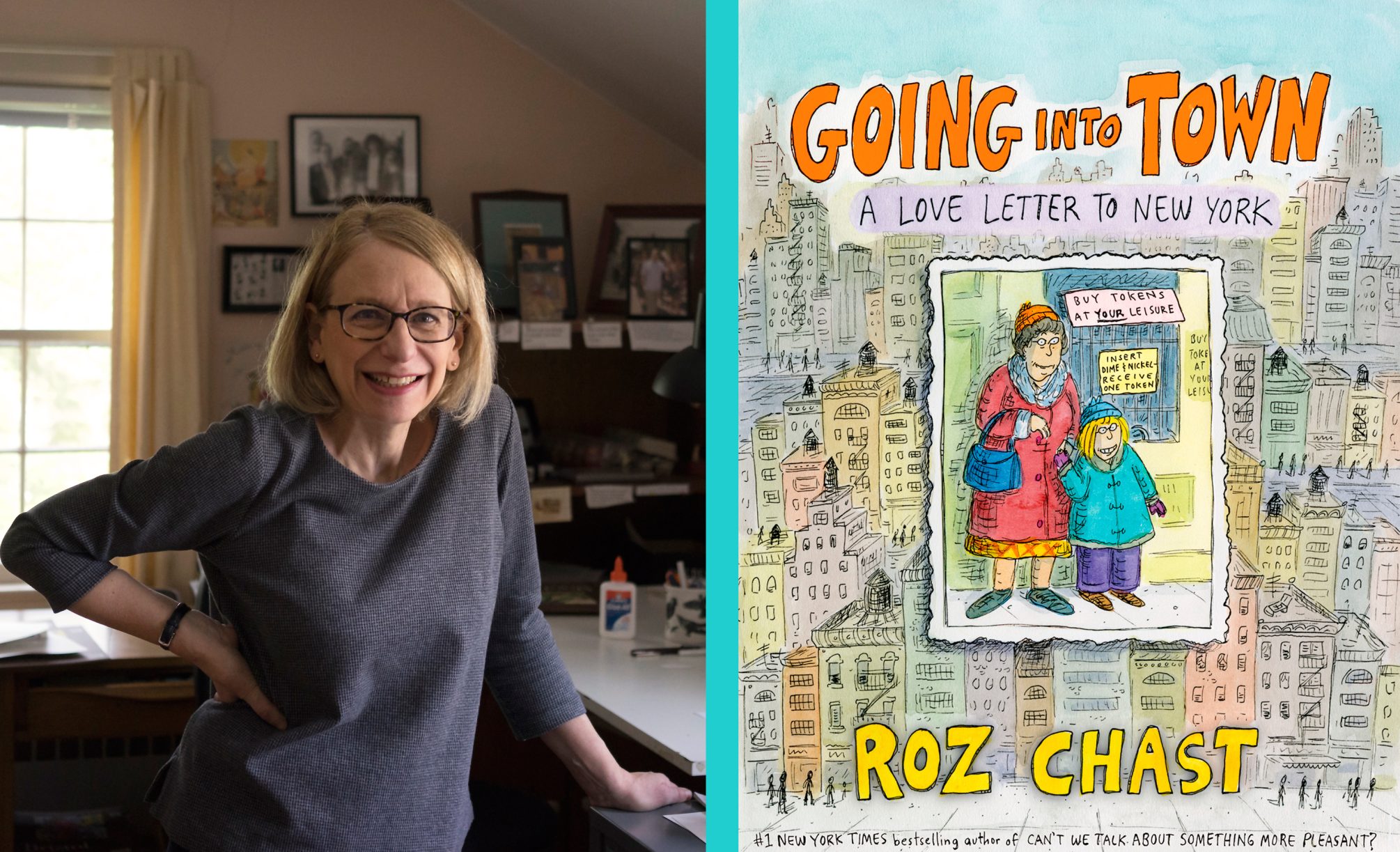 Cartoonist Roz Chast signs at Strand Book Store on Wednesday, March 6, 2019 at 7 PM.
New Yorker cartoonist and NYT bestselling author Roz Chast, native Brooklynite-turned-suburban commuter deemed the quintessential New Yorker, has always been intensely alive to the glorious spectacle that is Manhattan–the daily clash of sidewalk racers and dawdlers, the fascinating range of dress codes, and the priceless, nutty outbursts of souls from all walks of life.
For Chast, adjusting to life outside the city was surreal (you can own trees!? you have to drive!?), but she recognized that the reverse was true for her kids. On trips into town, they would marvel at the strange visual world of Manhattan–its blackened sidewalk gum wads, "those West Side Story–things" (fire escapes)–its crazily honeycombed systems and grids.
Told through Chast's singularly zany, laugh-out-loud, touching, and true cartoons, Going into Town is part New York stories (the "overheard and overseen" of the island borough), part personal and practical guide to walking, talking, renting, and venting–an irresistible, one-of-a-kind love letter to the city.
Admission Options: Buy a copy of Going into Town or a $15 gift card to attend this event. Please note that payment is required for all online event orders at the time of checkout. The event will be located in the Strand's 3rd floor Rare Book Room at our store at 828 Broadway at 12th Street.
Strand Book Store
828 Broadway, New York, NY, 10003-4805
(212) 473-1452