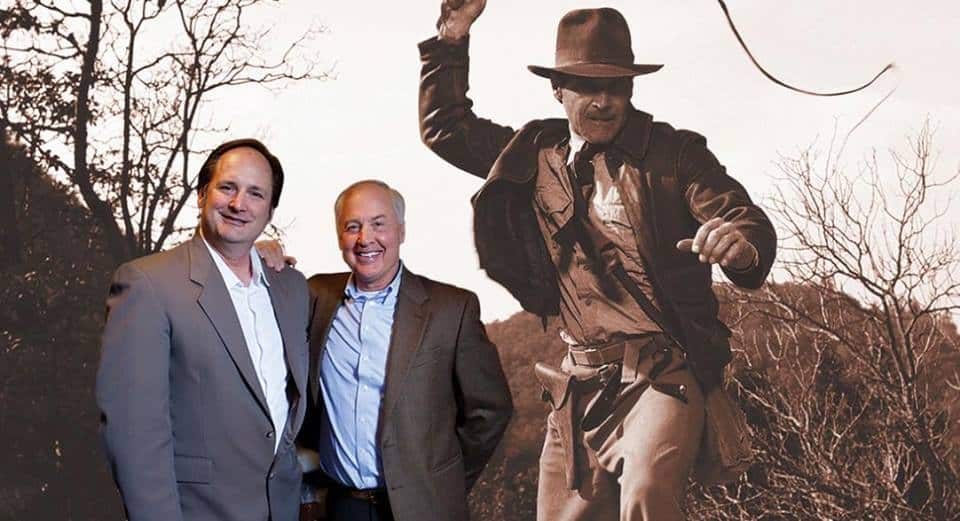 Join Oscar-winning visual and sound effects specialists Craig Barron and Ben Burtt on Saturday, March 2, 2019 at 7 PM as they go behind the scenes to illustrate the making of the film that spawned four sequels, a television series, video games, and more—while introducing archaeologist and treasure hunter Indiana Jones to an adoring public.
More about Burtt and Barron
Oscar-winning effects wizards Craig Barron and Ben Burtt have contributed to some of the most beloved films of our time. Sound effects specialist Burtt is the voice of Pixar's WALL•E and Star Wars' R2-D2 and the source of both Darth Vader's heavy breathing and the iconic lightsaber sound. Perhaps the foremost expert on traditional matte painting—through which fantastic environments were painstakingly realized by hand on glass backdrops—visual effects specialist Barron has worked on The Empire Strikes Back and E.T. for George Lucas's Industrial Light & Magic, the X-Men and Star Trek franchises, and Zodiac and Hugo with his own company Matte World Digital. The pair are also celebrated historians and regular presenters on the practice of special effects throughout film history.
Wexner Center for the Arts
1871 N High St, Columbus, OH 43210
(614) 292-3535