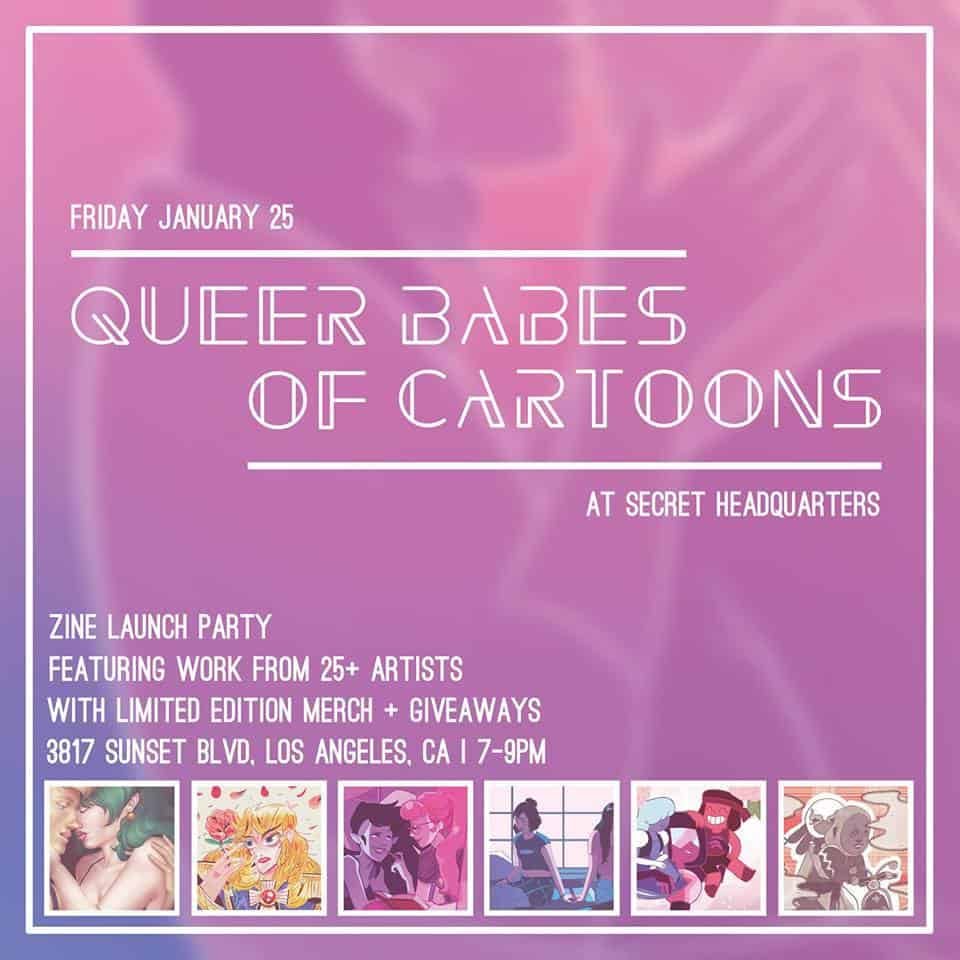 Secret Headquarters hosts the release party for Queer Babes Of Cartoons anthology on Friday, January 25th from 7-9pm.
An event exclusive pin will be available, and there will be plenty of opportunities for giveaways, including signed prints! PLUS you'll be able to hobnob with some of the great artists. Check out some art from the zine at the link…
Queer Babes of Cartoons is a collaborative fanzine dedicated to promoting queer representation for girls, femmes, and non-binary individuals in cartoons. This project features work from over 25 artists and proceeds from the zine will be donated to GLSEN.
Featuring art by:
Moriah Benton (curator)
Jiji Knight
Kat Tsai
Kelsey Wroten
Jenn St-Onge
EJ Chong
Becky Glendining (lgions)
Julia Reck
Emily Cannon
Zoe Moss
and many more!
Secret Headquarters
3817 W Sunset Blvd, Los Angeles, CA 90026
323.666.2228