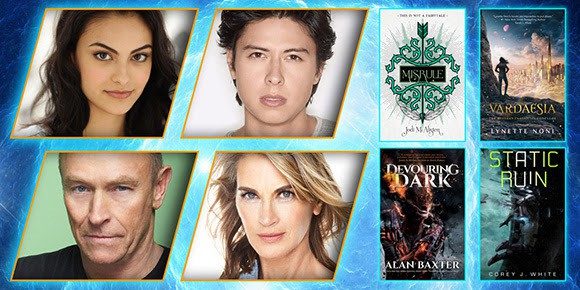 Press Release:
Season's greetings, Supa-Fans! After another phenomenal year of fandom festivities, Santa's come early, with even more sensational Supa-Stars just announced for Supanova 2019 – Melbourne and Gold Coast!
Joining us this coming April, we welcome:
…with even more Supa-Star guests to come! Happy New Year, indeed!
Still chasing that perfect gift for the pop culture enthusiast in your life? We've got you sorted this holiday season, with Admission Tickets for both Melbourne and Gold Coast, as well as Supanova Gift Vouchers (valid for Specialty Tickets plus Autograph/Photograph Tokens coming early next year) on sale now!
A very big thank you to all of our fans for helping us celebrate another year of fun and fandom. From our Supa-Family to you and yours, here's wishing you a very Merry Christmas and a wonderful New Year – we can't wait to see you all in 2019!