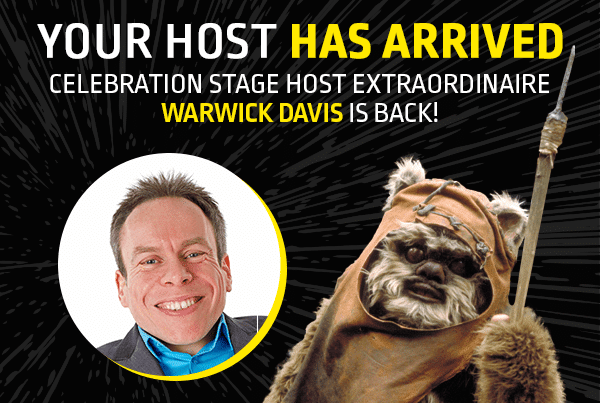 Warwick Davis, best known as Wicket the Ewok from Return of the Jedi, returns to Star Ware Celebration Chicago to host the Main Stage on April 11-19, 2019! Get tickets before they sell out!
In addition to his role as Wicket which he reprised in The Ewok Adventure and Ewoks: The Battle for Endor, Warwick Davis has appeared in films such as The Phantom Menage, The Force Awakens, Rogue One, The Last Jedi, and most recently Solo: A Star Wars Story. He has also lent his voice to the animated series Star Wars Rebels as the Noghri assassin Rukh.
Stay tuned to StarWars.com for more Star Wars Celebration Chicago updates!
Star Wars Celebration Chicago will take place April 11-15 at McCormick Place. Visit StarWarsCelebration.com for tickets and more info!