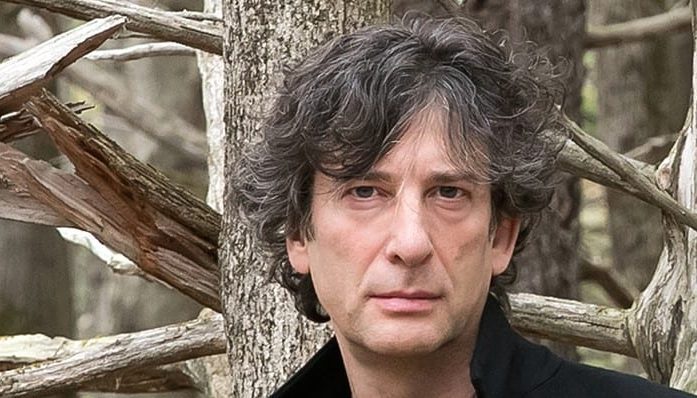 Author Neil Gaiman, whose popular and acclaimed works, including American Gods, Good Omens, The Sandman, Coraline, and The Graveyard Book have reached audiences of all ages and made Gaiman one of the most celebrated writers of our time, appears at Benaroya Hall on Sunday, November 18, 2018 at 7:30 PM! Get tickets here..
About the artist:
Gaiman is the #1 New York Times bestselling author of more than twenty books. His works for adults include Neverwhere (broadcast as a BBC radio adaptation starring Benedict Cumberbatch); Anansi Boys; Good Omens (with Terry Pratchett); and the short story collections Smoke and Mirrors and Fragile Things. His novel, The Ocean at the End of the Lane, was described by The Guardian as "a book that summons both the powerlessness and wonder of childhood, and the complicated landscape of memory and forgetting." It too was a #1 New York Times bestseller, and was voted Book of the Year in the British National Book Awards.
Gaiman's bestselling contemporary fantasy novel, American Gods, took the Hugo, Nebula, Bram Stoker, and Locus awards—as did his bestselling young adult story, Coraline. Another children's novel, The Graveyard Book, is the only work to win both the Newbery (US) and Carnegie (UK) Medals – awarded by librarians for the most prestigious contribution to children's literature.
Gaiman's groundbreaking Sandman comics, which has garnered a large number of accolades including nine Eisner Awards, was described by Stephen King as having turned graphic novels into "art." Hailed by the Los Angeles Times as the greatest epic in the history of the form, an issue of Sandman was the first comic book to receive literary recognition, the World Fantasy Award for Best Short Story.
In 2011, Gaiman's script for an episode of Doctor Who led The Times of London to describe him as "a hero." Indeed, Gaiman is an adventuresome creator— not only of fiction and comics, but also of screenplays, song lyrics, poetry, journalism, and multimedia works. He turned his novelette "The Truth is a Cave in the Black Mountains" into a performance that was a synchronized mix of music, art, and storytelling. It debuted at the Sydney Opera House in 2010 and toured the US and UK in 2014, including an appearance at Carn­egie Hall.
Coraline was adapted as a musical by Stephin Merritt in 2009. Other works for younger readers include The Day I Swapped My Dad for Two Goldfish (illustrated by longtime collaborator Dave McKean); The Wolves in the Walls (made into an opera by the Scottish National Theatre); Odd and the Frost Giants (written for 2009's World Book Day, illustrated by Brett Helquist); The Dangerous Alphabet (illustrated by Gris Grimly), and Fortunately the Milk, another bestseller.
Gaiman has appeared as himself on The Simpsons and an episode of Arthur, and has written for the hit tele­vision series Babylon 5. He has also penned screenplays for the original BBC TV series of Neverwhere; Dave McKean's first feature film, Mirrormask, for the Jim Henson Company; and co-wrote (with Roger Avary) the script to Robert Zemeckis's Beowulf. Other of Gaiman's work has been adapted for film, television, and radio, including Stardust (starring Robert DeNiro and Michelle Pfeiffer); Coraline (an Academy Award nominee and the BAFTA winner for Best Animated Film); Sandman (currently in development as a major motion picture), and How to Talk to Girls at Parties, a film by John Cameron Mitchell based on Gaiman's short story of the same name. American Gods premiered to rave reviews as a television series on Starz and was also the first selection of the One Book, One Twitter book club. Good Omens, a book he co-authored with Terry Pratchett, will debut as a six part series on Amazon Prime in 2018.
Benaroya Hall
200 University Street, Seattle, WA 98101
(206) 215-4747