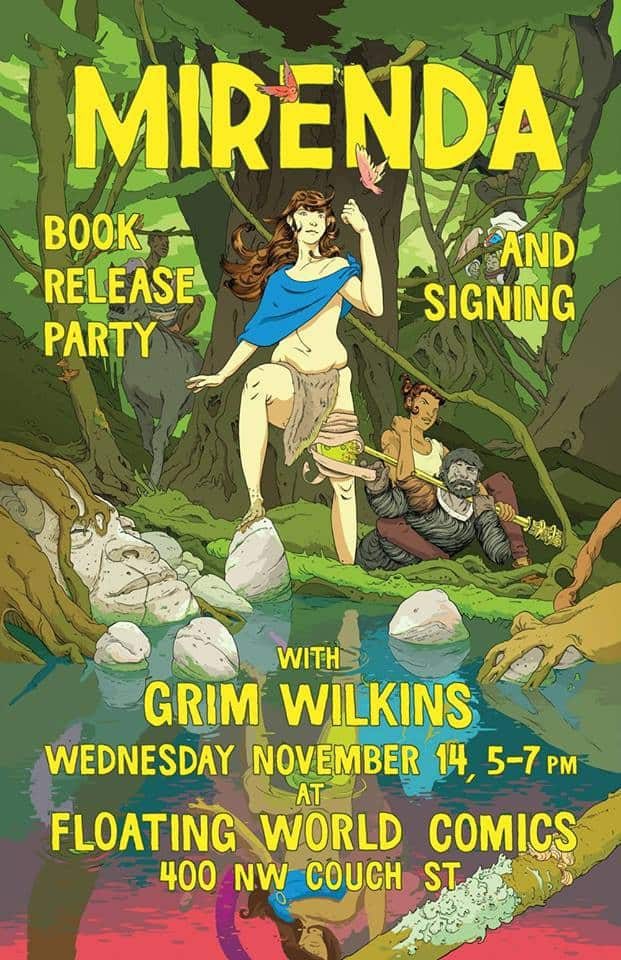 Grim Wilkins appears at Floating World Comics from 5-7pm on Wednesday November 14th to celebrate the release of his new graphic novel, MIRENDA.
When a jungle-dwelling woman gets a mysterious demon trapped in her leg, she sets off on an extraordinary adventure to get it out. Told almost entirely without words, artist/writer GRIM WILKINS (PROPHET: EARTH WAR) plays with the possibilities of comic storytelling, letting the visuals carry the weight. Originally appearing in ISLAND magazine, MIRENDA picks up the gauntlet left by the works of Moebius and Frazetta and runs with it.
Grim Wilkins has been creating fun, adventure-filled comics for years. You can find Grim's work in his creator-owned book MIRENDA, as well as PROPHET EARTH WAR and recent independent comics such as PETRICHOR and CAYREL'S RING. On a nice day you can find him down by the lake looking at birds.
Floating World Comics
400 NW Couch Street, Portland, OR 97209
(503) 241-0227