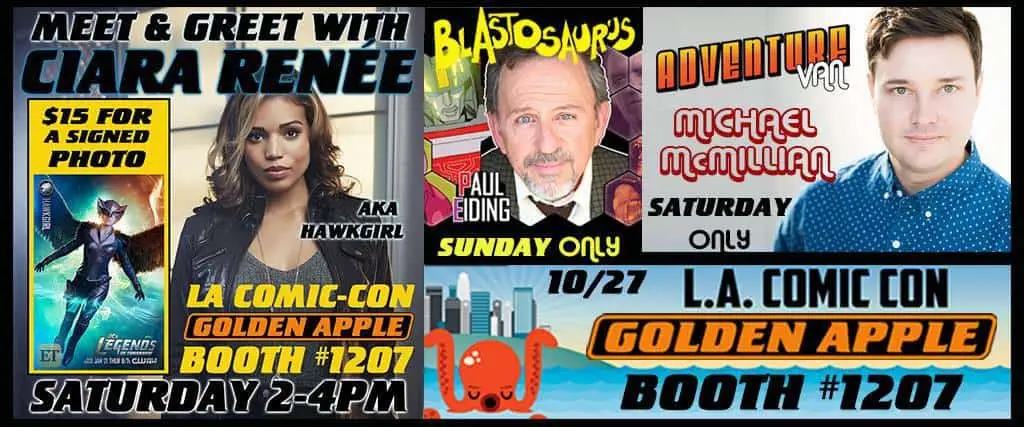 Golden Apple Comics will be set up at this year's Los Angeles Comic Con at Booth #1207. If you still need tickets, use promo code "SHOPLOCAL" at checkout.
We have a new Halloween Treat or Treat Instant Winner Game. Buy envelopes and win prizes. Look for Golden Tickets to win Grand Prizes!!
Signings: Meet & Greet with Ciara Renee aka Hawkgirl from DC's Legends of Tomorrow. Saturday 2:00 – 4:00 PM. Pledge $15 or more to her crowdfunding campaign and get an autographed photo and she will sign whatever you want! Link Here….
Saturday at Golden Apple Books: Michael McMillian, Creator of Adventure Van and actor from the hit TV show Crazy Ex-Girlfriend, True Blood, and more.
Sunday only meet Paul Eiding, Legendary voice actor (Transformers, Metal Gear Solid) and co-writer of Blastosaurus from Golden Apple Books.