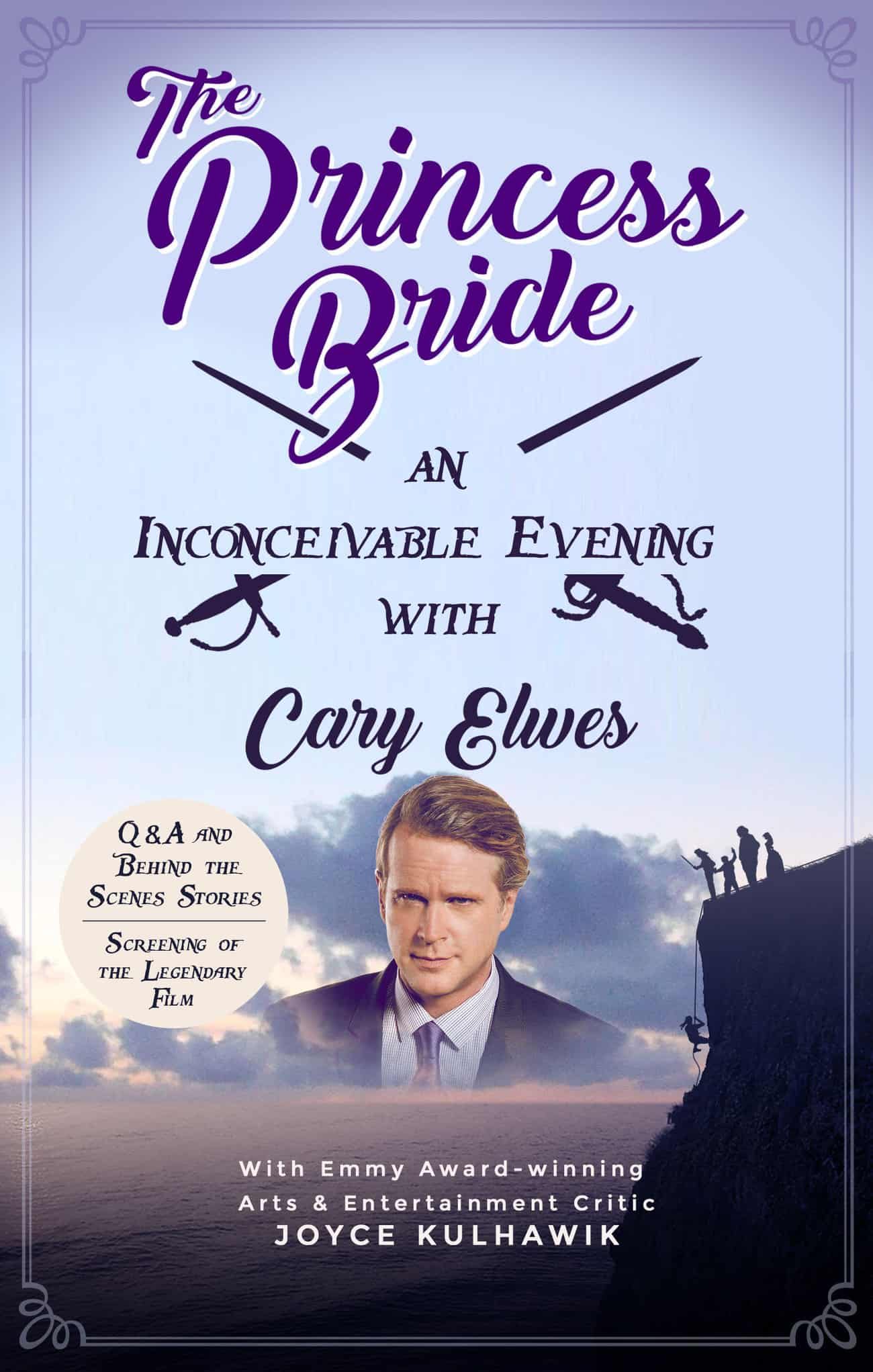 Actor Cary Elwes appears in conversation with Boston's own Emmy Award-winning Arts & Entertainment Critic Joyce Kulhawik at the Cabot on Saturday, November 3, 2018 at 8:00 PM following a screening of the classic THE PRINCESS BRIDE! Get tickets here…
Journey back to the lands of Florin and Guilder–filled with adventure, romance and intrigue (and let's not forget rodents of unusual size!)
Cary Elwes has been seen in a multitude of films, including Robin Hood: Men in Tights, Dracula, Saw, Lady Jane, The Crush, Twister, Liar, Liar and many more. Most recently he joined the cast of Netflix's hit show Stranger Things. Cary is hitting the road to give fans the once-in-a-lifetime chance to capture this piece of cinematic history.
Don't be a Humperdinck! Make haste to see The Princess Bride: An Inconceivable Evening with Cary Elwes for a night you will always treasure.
Tickets start at $42.50. A limited number of VIP packages are available! These include the best seats in the house, a Meet and Greet with Cary Elwes and a signed copy of Cary's best-selling book, As You Wish: Inconceivable Tales from the Making of The Princess Bride.
The Cabot
286 Cabot St, Beverly, MA 01915
(978) 927-3100