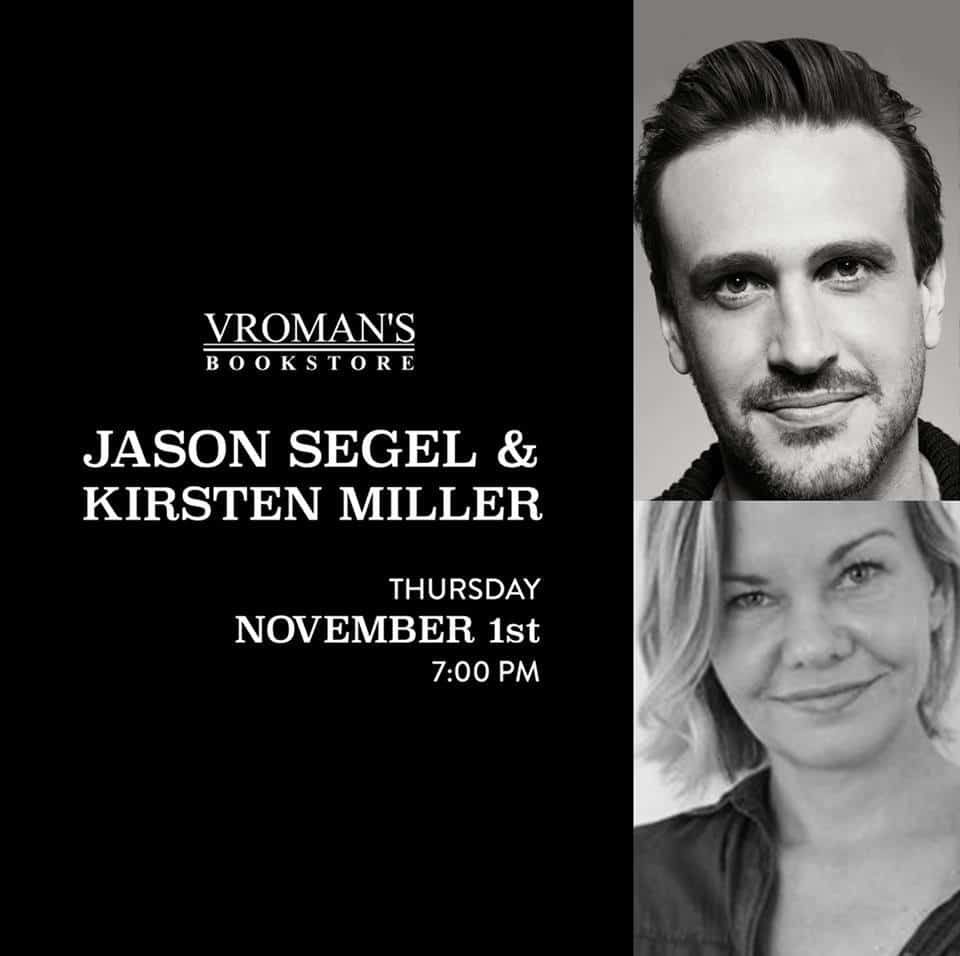 Vroman's Bookstore presents Jason Segel and Kirsten Miller at the Glendale Downtown Central Library on Thursday, November 1, 2018 at 7 PM as they present and sign their new novel OTHEREARTH.
Simon would have done anything to save his best friend after a mysterious accident almost killed her–including follow her into a virtual world. And what he and Kat discovered there was more terrifying than they could have ever imagined. Unwitting hospital patients are being forced to test a device that lets VR be experienced with all five senses. The technology is so advanced that it's deadly. Now the world's biggest tech corporation is hunting Simon and Kat while war rages in Otherworld, the virtual world it created. Determined to destroy the Company, Simon and Kat must join forces with a hacker, a gangster, and a digital entity. But as they battle to save two worlds, they uncover an all-new threat to our world: the Company's latest creation, an augmented-reality game called OtherEarth. Not only does OtherEarth kill, it has the power to erase the line between what's real and what's fantasy.
This event will take place at the Glendale Downtown Central Library located at 222 E. Harvard St., Glendale, CA. If there are any questions please call Vroman's at (626) 449-5320.