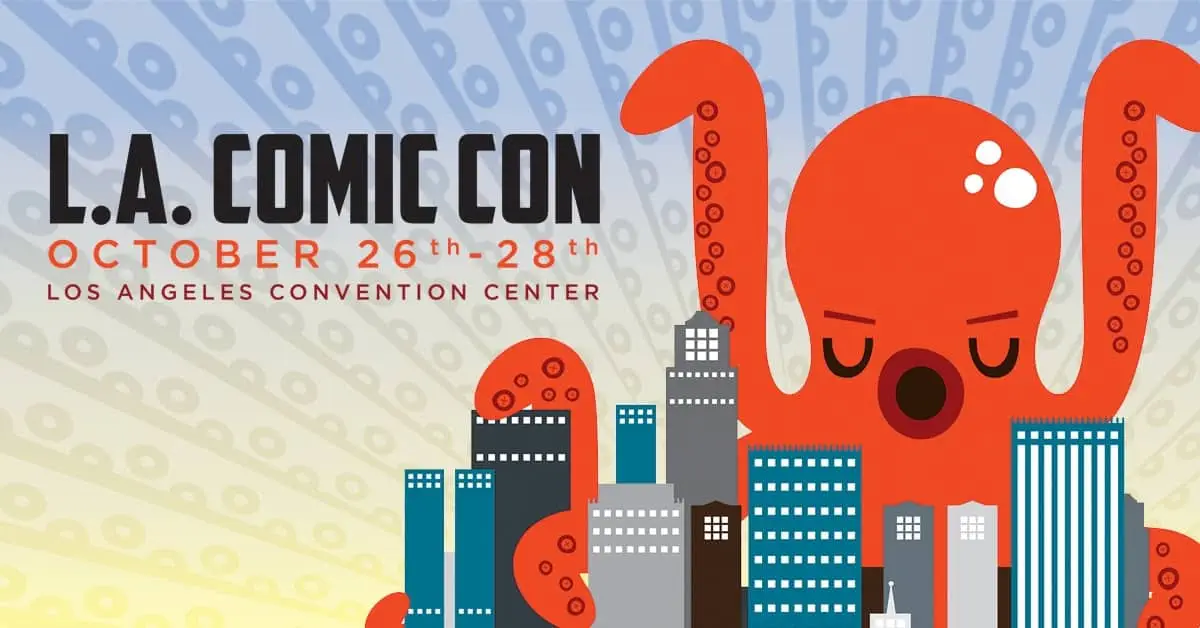 Press Release:
Los Angeles Comic Con is extremely excited to have not just one, but FOUR of your favorite artists are joining us this year for the first time ever!
Skottie Young will be joining us at L.A. Comic Con all day on Friday and Saturday! He's best known for illustrating and writing fan-favorite characters including Spider-Man, Avengers, Deadpool, Guardians of the Galaxy, Magneto, the X-Men, and much more!
Chris Burnham is the best-selling artist of BATMAN INCORPORATED and has drawn more Batman issues with Grant Morrison than anyone else, which, mathematically speaking, makes him a better Batman artist than Frank Quitely and J.H. Williams III combined.
Ryan Ottley is best known as the artist on the long-running Image/Skybound title, INVINCIBLE, and currently the artist of AMAZING SPIDER-MAN. He will be joining us for signings all day on Friday, Saturday and Sunday of L.A. Comic Con!
Ryan Stegman is the artist of VENOM. Some (Ryan) have called VENOM "the greatest comic book of all time, better than WATCHMEN!" He is also a Marvel Young Gun (Emeritus)
And in case you missed it, Rob Liefeld and Greg Capullo will also join us on Saturday and Sunday! Don't miss this opportunity to get up close and personal with some of the biggest and best comic artists and creators of our time!
Get tickets at the link… (USE PROMO CODE SKOTTIE TO GET 10% OFF!)