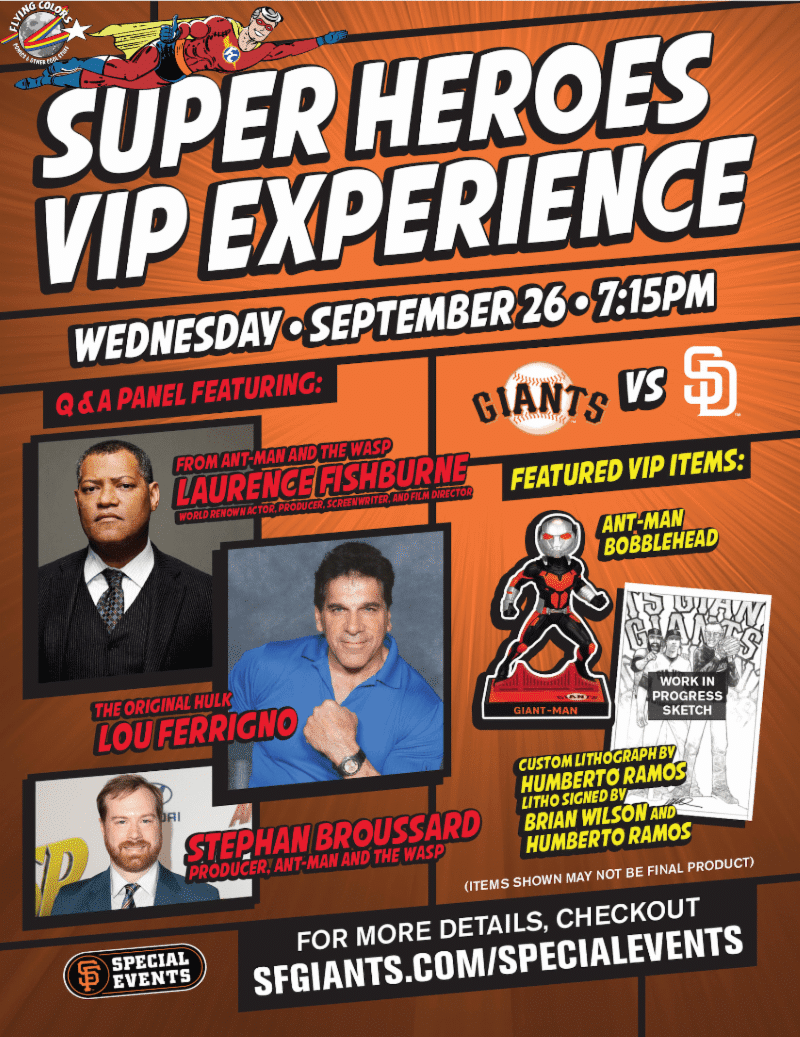 The San Francisco Giants hosts SUPER HERO DAY Wednesday, September 26th at 7:15 PM for their game against the San Diego Padres. Get tickets here…
Your VIP Package Includes:
Special VIP Q&A panel featuring Laurence Fishburne from "Ant-Man and the Wasp", the Original Hulk, Lou Ferrigno, and Stephan Broussard, Producer of "Ant-Man and the Wasp"
Collector's Edition Giant-Man bobblehead AND a custom signed lithograph by comic book artist Humberto Ramos, also signed by Brian Wilson
Lower Box Ticket to the game (all-inclusive package only)
Access to Triples Alley VIP party space from 4:45pm-6:45pm
Complimentary food and beverage during pregame party (beer and wine included)
Access to on-field warning track
Unlike any other ballpark setting, this on-field space is the perfect place to enjoy all of the pre-game excitement at the ballpark. Don't miss out on this one-of-a-kind event and join us, along with our VIP guests at what is to be a truly super event!
AT&T Park
24 Willie Mays Plaza, San Francisco, CA 94107
(415) 972-2000