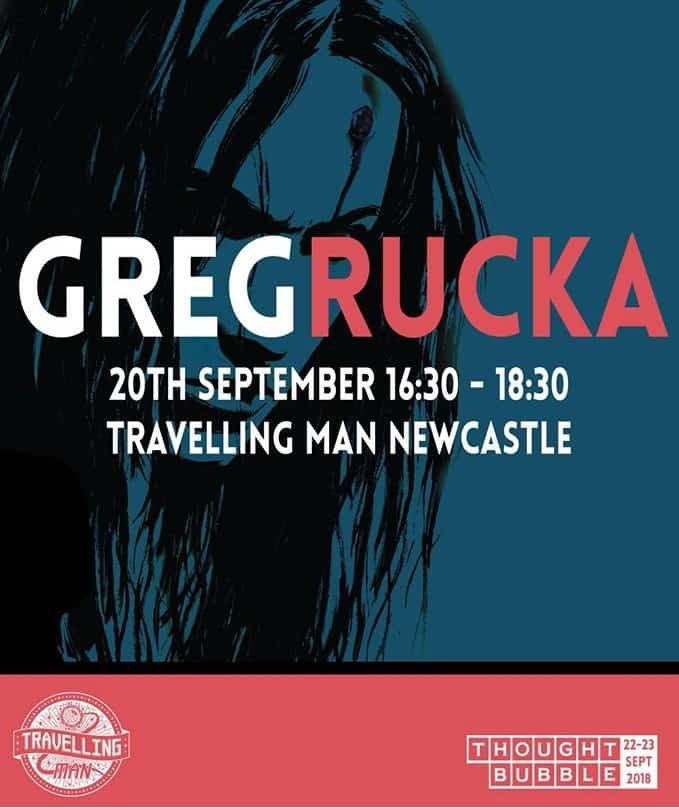 Writer Greg Rucka signs at Travelling Man's Newcastle store on 20th September, as part of the Thought Bubble Festival signing tour!
Three-time Eisner Award-winning creator, known for his work on hit titles such as "Lazarus", "Stumptown" and "Wonder Woman" – this is a rare event not to be missed!
This event is free and unticketed, however we recommend arriving early to avoid disappointment!
Travelling Man
43 Grainger Street, NE15 Newcastle upon Tyne
+44 191 261 4993