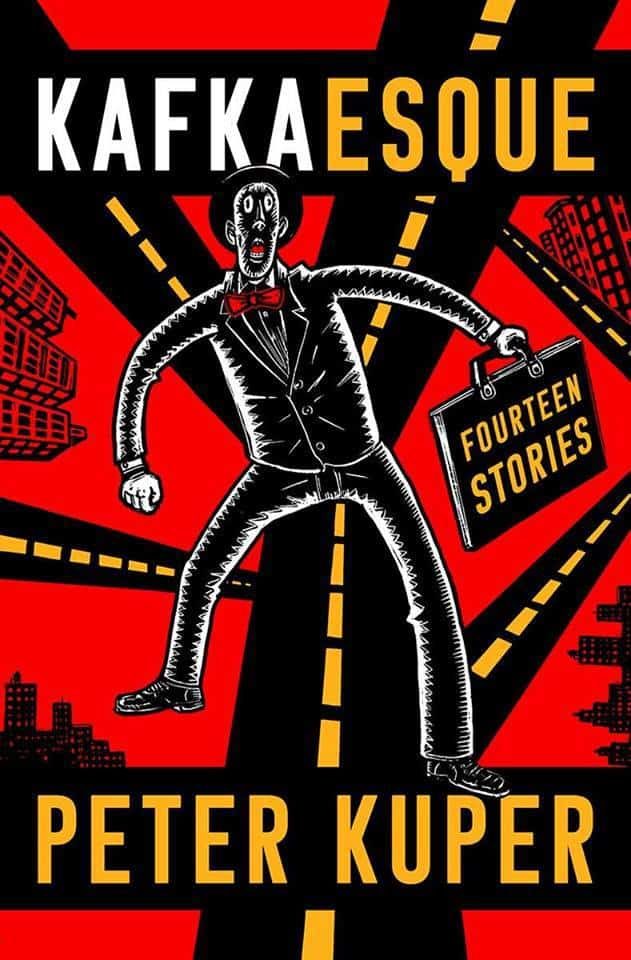 Cartoonist Peter Kuper appears at the Strand Book Store on Monday, September 17th at 7:30 PM to discuss his new graphic novel with Jeremy Dauber, Columbia University's Atran Professor of Yiddish Language, Literature, and Culture and author of the "groundbreaking" study Jewish Comedy: A Serious History.
Long fascinated with the work of Franz Kafka, Peter Kuper began illustrating his stories in 1988. Initially drawn to the master's dark humor, Kuper adapted the stories over the years to plumb their deeper truths. Kuper's style deliberately evokes Lynd Ward and Frans Masereel, contemporaries of Kafka whose wordless novels captured much of the same claustrophobia and mania as Kafka's tales. Working from new translations of the classic texts, Kuper has re-imagined these iconic stories for the twenty-first century, using setting and perspective to comment on contemporary issues like civil rights and homelessness. Longtime lovers of Kafka will appreciate Kuper's innovative interpretations, while Kafka novices will discover a haunting introduction to some of the great writer's most beguiling stories, including "A Hunger Artist," "In The Penal Colony," and "The Burrow." Kafkaesque stands somewhere between adaptation and wholly original creation, going beyond a simple illustration of Kafka's words to become a stunning work of art.
Admission Options: Buy a copy of Kafkaesque or a $5 gift card to attend this event. Please note that payment is required for all online event orders at the time of checkout. The event will be located in the Strand's 2nd floor Art Department at our store at 828 Broadway at 12th Street.
Strand Book Store
828 Broadway, New York, NY, 10003-4805
(212) 473-1452