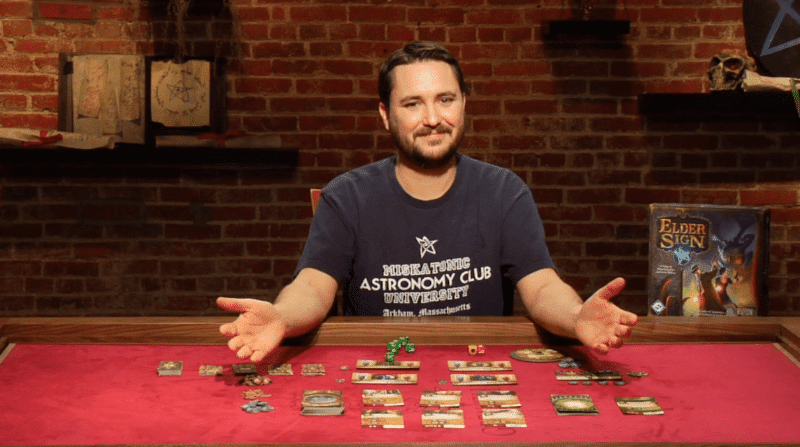 Press Release:
The Baltimore Comic-Con is pleased to announce the addition of movie, television, and Internet star Wil Wheaton as a guest of the show both Friday and Saturday. The 2018 Baltimore Comic-Con takes place this September 28-30, 2018 at the Baltimore Convention Center in the Inner Harbor. Tickets are available now!
Wil Wheaton is an author, actor, and producer. He is best known for his work on The Big Bang Theory, Star Trek: The Next Generation, and Stand By Me. He is the co-creator, with Felicia Day, of the award-winning webseries, Tabletop. He is an award-winning and critically acclaimed audiobook narrator. His narration includes Ready Player One, The Collapsing Empire, Red Shirts, Strange Weather, and Masters of Doom. As a voice actor, Wil has performed in Teen Titans, Stretch Armstrong and the Flex Fighters, Ben Ten: Alien Force, Marvel's Guardians of the Galaxy, and Disney's Miles from Tomorrowland.
Wil lives with depression and anxiety, and is an outspoken advocate for mental health care. He is the recipient of the 2014 Rona and Ken Purdy Award to End Discrimination, awarded by NAMI.
Wil is online at wilwheaton.net, @wilw on Twitter, and is @itswilwheaton on most other social networks.
"Wil is someone we've wanted to have to the show for some time now," said Marc Nathan, show promoter for the Baltimore Comic-Con. "He is such a beloved figure with our fans, from his work as a child actor in Stand By Me to his stand-out character of Wesley Crusher in Star Trek: The Next Generation, his recurring guest-starring role on The Big Bang Theory to his voice-over work in animation and audiobooks. He really strikes a geek-chic chord, and our attendees are going to love having him in Baltimore!"
In the coming weeks, look for more announcements from the Baltimore Comic-Con. We are looking forward to highlighting our guests, the Ringo Awards, industry exclusives, and programming. The latest developments can always be found on our website, Twitter, Instagram, and Facebook pages.