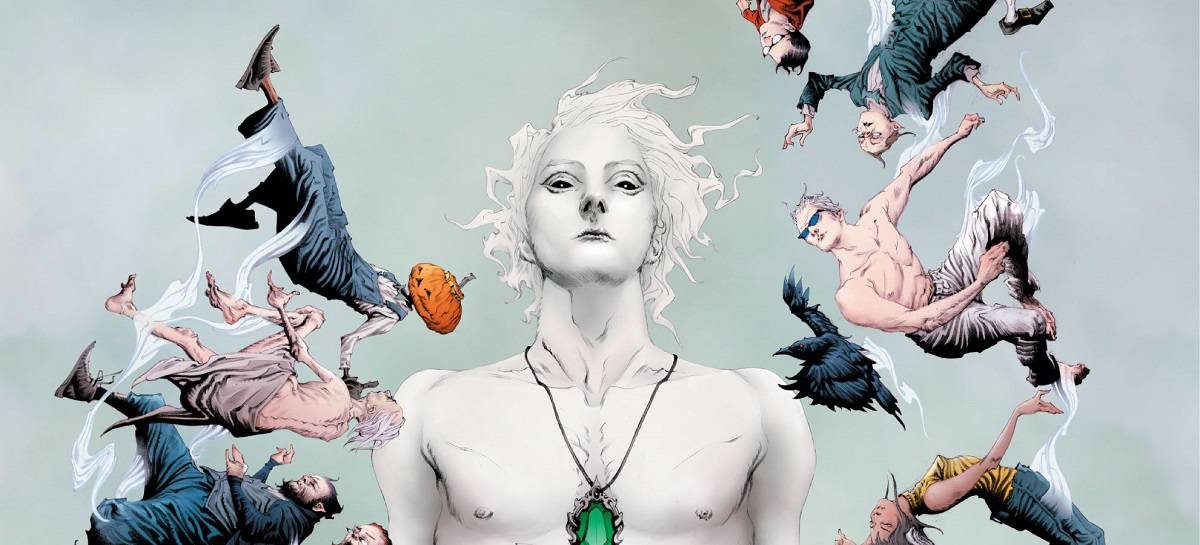 Si Spurrier will be signing his two new titles, Sandman Universe #1 and Dreaming #1 at our London Megastore on Wednesday 5th September at 6:00pm. It all starts here!
In Sandman Universe a rift between worlds has opened, revealing a space beyond the Dreaming. Meanwhile, a book from Lucien's library is discovered by a group of children in the waking world where it should not exist.
A new House has appeared in the realm of the Dreaming: the House of Whispers, with its proprietor, a fortune-teller called Erzulie. And elsewhere, Lucifer has fallen again, only this time he might be trapped in a Hell of his own design. Spiraling out of this special issue will be four all-new series set in the Sandman Universe.
From the upheaval of The Sandman Universe rises The Dreaming – a kingdom in chaos.
There is a place where stories are born. Today its walls lie slashed and bleeding. Dream has abandoned his realm, and until he is found, its residents must protect its broken borders alone.
Simon Spurrier was physically born in the 80's but profiles an existential/curmudgeonly age of 103. Working as an Art Director for the BBC, he took an unscripted tangent into the murky depths of Making Stuff Up On Paper and has since become an award winning author and graphic novelist. His latest prose novella, Unusual Concentrations,, is available now. His comics works includes Judge Dredd, Crossed, Gutsville, Six-Gun Gorilla and X-Men Legacy.
Forbidden Planet London Megastore
179 Shaftesbury Avenue, London, WC2H 8JR
0207 420 3666