Press Release: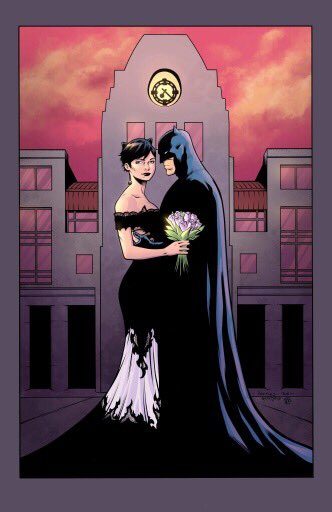 Join Doc's Comics on Saturday, July 7th from 11:00 AM till 2:00 PM for a special Artist Meetup feature two fantastic artist from the pages of DC to celebrate the Wedding of Batman & Catwoman! Brent Peeples and Mostafa Moussa are two talented artist with extensive experience on titles like Flash, New Super-Man, Godzilla, TMNT & Many more! Stop by and chat with them about the process of creating their amazing work and even request a commission! Brent will also be creating a Doc's Exclusive Print to celebrate the Bat & Cat nuptials – available here only in store!
Artist Brent Peeples:
Brent Peeples began his career penciling a creator owned book for Arcana Comics in 2007. By the end of 2009, he was working professionally for Zenescope Entertainment, penciling Grimm Fairy Tales and 1001 Arabian Nights: The Adventures of Sinbad. Peeples is the co-creator and penciler of The Last of the Greats from Image Comics. He has done work with Valiant, Image, Dynamite, Aspen, IDW, Zenescope, and Discovery Channel. Brent is also the artist for the New Super-Man and the Justice League of China from DC Comics, out now!
Inker Mostafa Moussa:
Mostafa Moussa always loved drawing as a kid, way more than studying at least. After graduation, he thought he may as well try it as a career, so he hopped on a plane and went to every Convention and talked to every editor that he could. He was able to get work right away, and has never looked back. During his career he's worked with DC Comics, Marvel Comics, Image Comics, IDW, Dark Horse, Hasbro, Mirage Studios, Zenescope, Devil's Due, Big Dog Ink, Stratum, Penny Farthing Productions, Overground Comics, and many, many others. He currently resides in Houston, Texas.
Doc's Comics & Games
2787 Preston Rd, Ste 1120, Frisco, TX 75034
(214) 494-4443