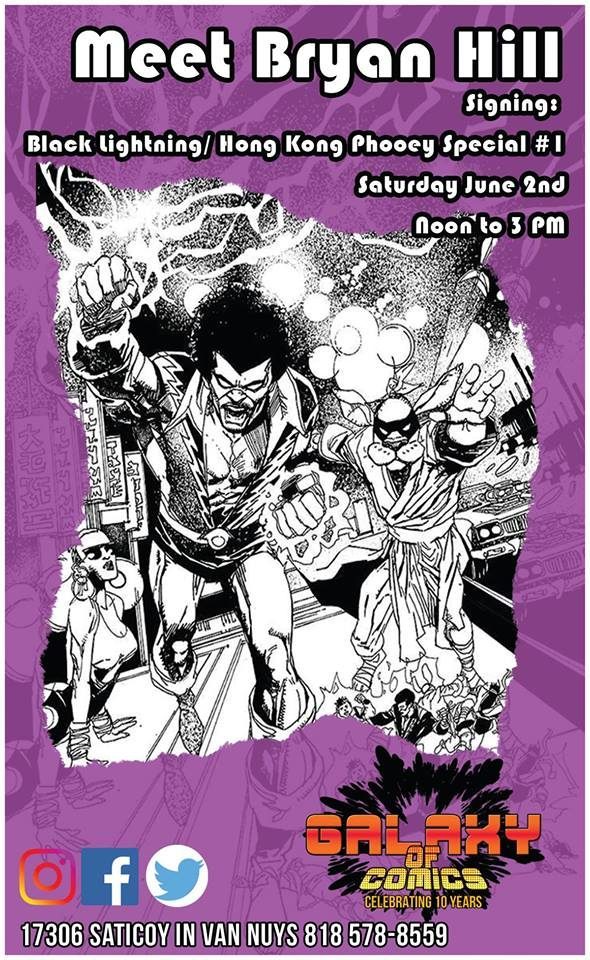 Galaxy of Comics proudly presents writer Bryan Hill signing his new book, Black Lightning / Hong Kong Phooey Special #1 on Saturday, June 2nd, 2018 from Noon till 3:00 PM!
* Back from Viet Nam, Kung Fu master Hong Kong Phooey has set up his own detective agency in the inner city. Meanwhile, Jefferson Pierce (a.k.a. Black Lightning) has uncovered a plot by three assassins to collect the components of a sacred text revealing the darkest secrets of Martial Arts magic, and they'll kill anyone who owns them—including the dog who holds the last chapter of the book, Hong Kong Phooey.
We are super excited to have BRYAN EDWARD HILL (Detective Comics, Postal, The Wild Storm: Michael Cray, Bonehead, Cyber Force) at the store for this DC One-Shot!
Galaxy of Comics
17306 Saticoy Street, Van Nuys, CA 91406
(818) 578-8559