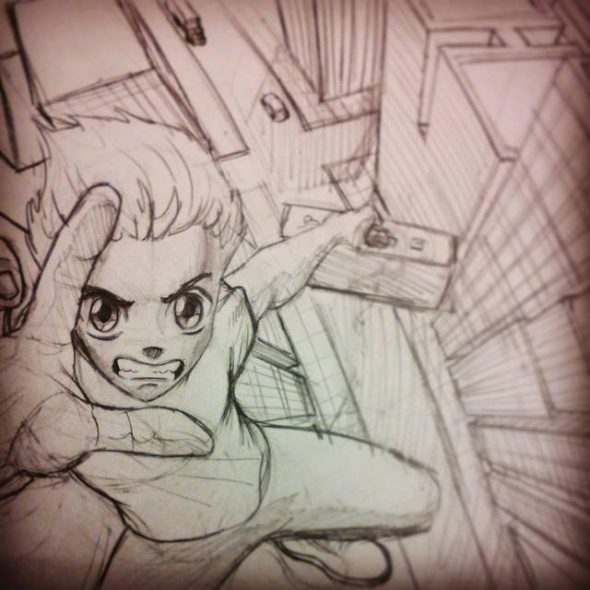 Carlos Nieto III appears at Kaukauna Public Library on Thursday, May 31st at 6:30 PM for a comics workshop.
Wanna create your very own comic book? Think It Ink It will teach you to do just that! From writing to designing to drawing, every major aspect of the comic book process will be explored. You will choose what panel layouts you want to work with and through some simple thought exercises, you will start to unleash your imagination and create a masterpiece! Bring bring along items to sketch with.
Carlos Nieto III is of Colombian roots born and raised in Los Angeles. Growing up in the Hispanic area of Silverlake/Echo Park, he was influenced by the mish mash of Central American and South American cultures. His artistic talent led him to a job on the Emmy-winning show "The Simpsons" and "King of the Hill" as a Layout Artist. Carlos also worked as a Visual Consultant for Disney and Universal, creating sketches and final art for set designs, as well as conducting Comic Book making, Anime and Animation drawing workshops at libraries across the country.
Carlos currently works with Children and families at Children's Hospital in Los Angeles as an Artist-in-Residence, providing youth with an artistic escape from the anxiety and stress of being in a hospital.
Kaukauna Public Library
207 Thilmany RD., Suite 200, Kaukauna, WI 54130
(920) 766-6340