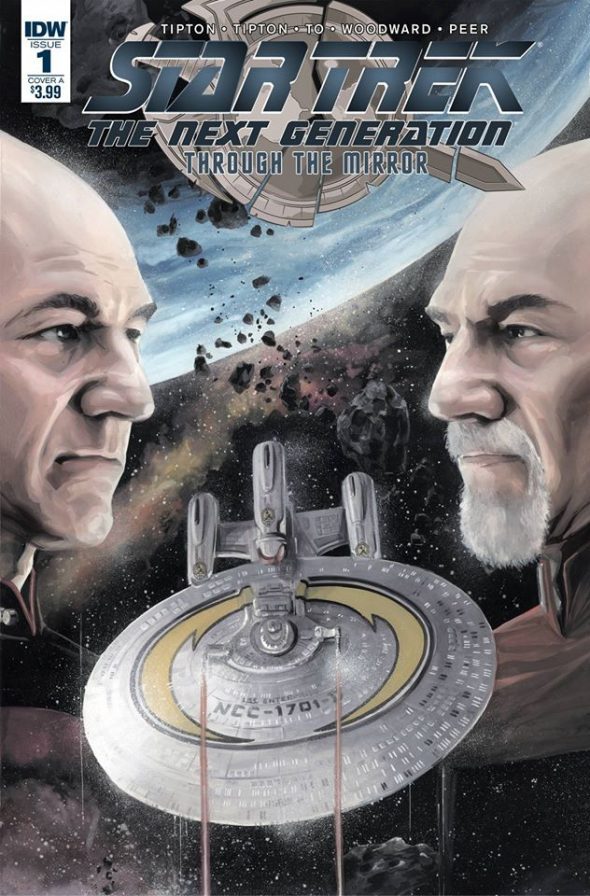 Artist JK Woodward appears on Wednesday, May 30th from noon till 8:00 PM at Brave New World for a Star Trek: The Next Generation signing!
JK Woodward's watercolor art is featured in the new Star Trek TNG: Through The Mirror five issue miniseries from IDW Publishing! Woodward is the "A" cover artist AND interior artist for all five issues!
We will have available for sale at the signing all five issues of Star Trek TNG: Through The Mirror, plus all 1:10, 1:20 and 1:100 variants while supplies last. Additionally, we will have copies available of Woodward's Star Trek graphic novels, including Star Trek TNG: Broken Mirror and his adaptation of Harlan Ellison's original teleplay, Star Trek TOS: The City on the Edge of Forever!
Brave New World Comics
22722 Lyons Avenue #6, Santa Clarita, CA 91321
(661) 259-4745