Press Release: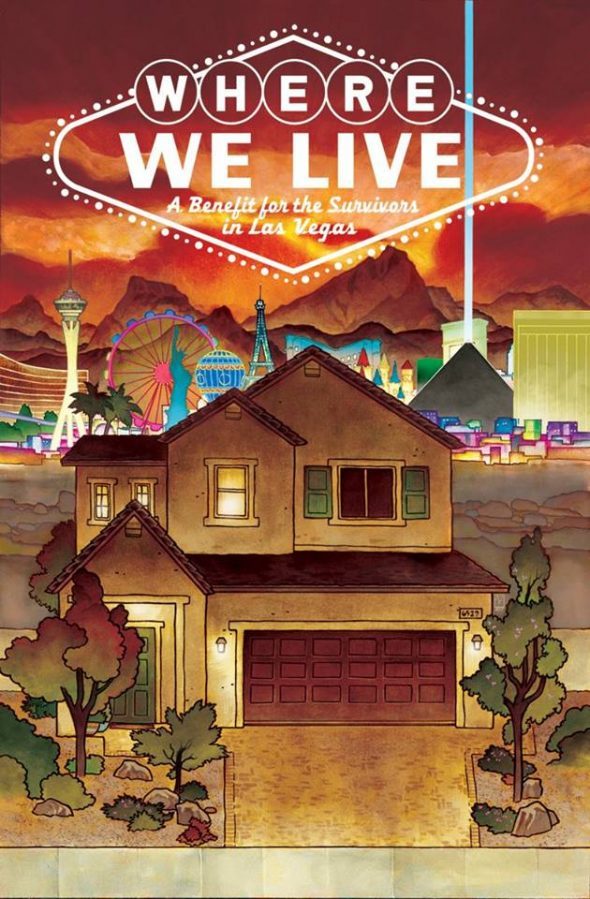 Contributors to WHERE WE LIVE: BENEFIT FOR LAS VEGAS SURVIVORS are coming to The Comic Book Shop for a signing on Saturday, June 2nd  from noon till 3:00 PM!
Please join us in supporting this meaningful collection of perspectives, experiences, and cathartic stories.
Guests Include:
Greg Pak
Erica Schultz
Liana Kangas
Justin Jordan
Matthew Dow Smith
Monica Gallagher 
The WHERE WE LIVE anthology is a riveting collection of both fictional stories and actual eye-witness accounts told by an all-star lineup of the top talent working in comics today, on Image Comics.
All the creators have graciously volunteered their time and talent to help bring some sense to this senseless act and, in the process, raise money for the survivors and their families.
The book will include a variety of perspectives with key themes exploring gun violence, common sense gun control, value of a compassionate society, mental health stigmatization, aftermath of tragedy and how individuals and communities persevere, and an appreciation of Las Vegas as a vibrant community.
WHERE WE LIVE also features stories from local writers and artists as they relate their personal experiences and reactions to this tragedy. One hundred percent of the proceeds for the WHERE WE LIVE anthology will be donated to an existing GoFundMe campaign for the survivors in Las Vegas.
********** ********** ********** **********
When a gunman fired on Las Vegas's Route 91 Harvest music festival on Oct. 1, 2017, 58 people lost their lives and more than 800 were injured by gunfire. It was the worst mass-shooting in United States history, and follows a decade where the issue of gun violence has become more and more prevalent for those living throughout the 50 states.
In response, writer and artist J.H. Williams III, himself a Las Vegas resident and known for his work on Batwoman and Promethea, decided to curate a benefit anthology comic for those who were affected by the shooting. This year that project sees publication in the form of Where We Live, which is scheduled for release on May 30 through Image Comics.
The Comic Book Shop
1855 Marsh Road, Wilmington, DE 19810
(302) 477-1119