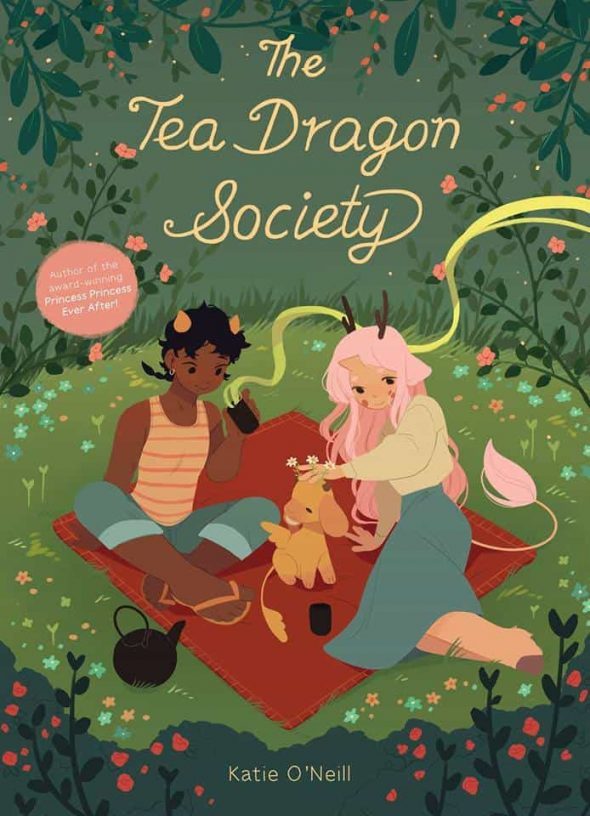 Press Release:
Comicopia is thrilled to welcome Katie O'Neill, award-winning creator of Princess Princess Ever After and The Tea Dragon Society, into the store for a signing on Thursday, May 10th at 5:00 PM! If you love sweet, soul-warming stories of friendship, love, and tiny dragons, you aren't going to want to miss this.
The Tea Dragon Society has been described as: "A manga-flavored fairy tale just the right length to pair with a cup of tea." (Hope Larson, A Wrinkle in Time: the Graphic Novel) It is one of our favorite all-ages graphic novels to come out in the last year, and we love sharing it with all of our friends and customers!
"From the award-winning author of Princess Princess Ever After comes The Tea Dragon Society, a charming fairy tale about Greta, an adventurous blacksmith apprentice, and the people she meets as she becomes entwined in the enchanting world of tea dragons.
After discovering a lost tea dragon in the marketplace, Greta learns about the dying art form of tea dragon caretaking from the kind tea shop owners, Hesekiel and Erik. As she befriends them and their shy ward, Minette, Greta sees how the craft enriches their lives—and eventually her own."
We will have copies of both The Tea Dragon Society and Princess Princess Ever After available for purchase and signing. This event is open to readers of all ages!
Comicopia
464 Commonwealth Ave #13, Boston, MA 02215-2734
(617) 266-4266