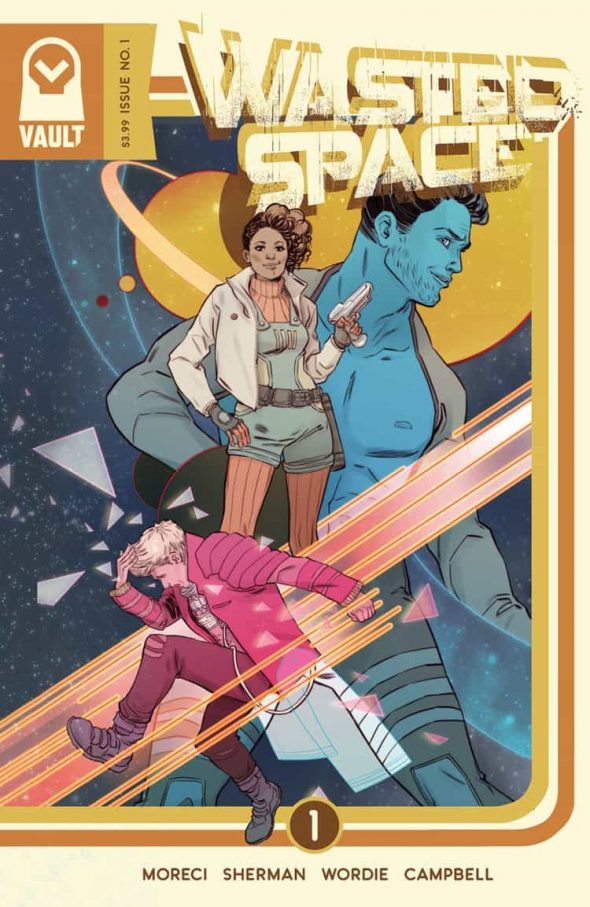 Michael Moreci appears at Challengers Comics on Saturday, April 28th to present Wasted Space, a new series from Vault Comics.
A mix of Philip K. Dick and Garth Ennis and Steve Dillon's Preacher, WASTED SPACE is the story of Billy Bane, a prophet who got it all wrong, and the galaxy has been burning ever since. All he wants is to waste away in the darkest corner of space with his best pal Dust, a supercharged Fuq bot. But when a new prophet comes calling, Billy is summoned to save the galaxy he's at least partially responsible for destroying. Too bad he couldn't care less.
Michael will be on-hand to sign copies of issue #1 as well as any other of his comics (Superman, The Flash, Roche Limit, Hoax Hunters, Curse, Indoctrination, Suicide Squad Secret Files, Heavy Metal Magazine, Adventure Time Comics, Burning Fields, Dawn of the Planet of the Apes, and so much more) or his prose work (Black Star Renegades) on Saturday, April 28th starting at Noon.
Challengers Comics
1845 N. Western Ave, Chicago, IL 60647
(773) 278-0155