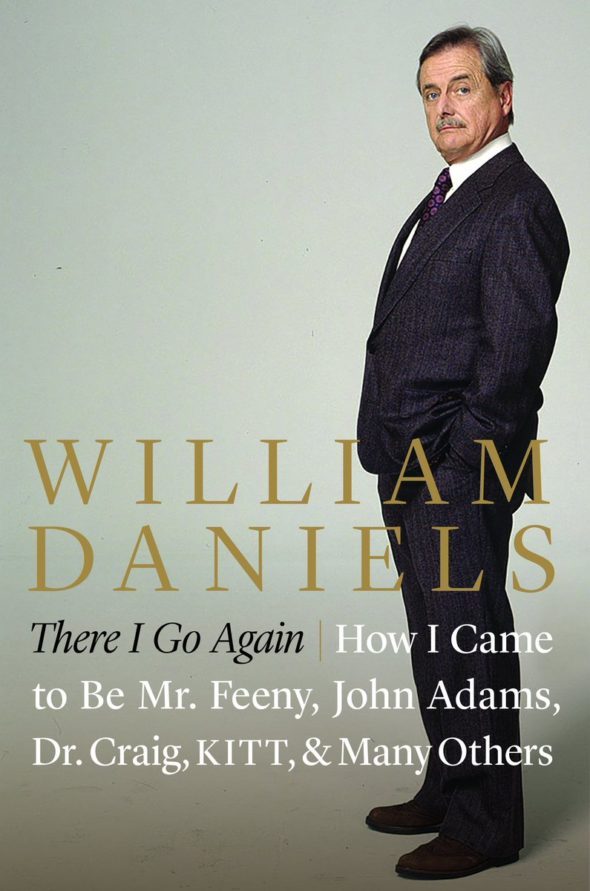 Actor William Daniels (Boy Meets World, Knight Rider, 1776) appears at Strand Book Store on Friday, April 27, 2018 at 6:30 PM to sign his new memoir There I Go Again.
Emmy Award-winner William Daniels' long career in film and TV has been studded with roles that have touched millions, even though they might not know his name. George Feeny, KITT in Knight Rider, Dr. Mark Craig in St. Elsewhere, John Adams in 1776–his many roles on the screen as well as the stage have made him countless fans across several generations. With There I Go Again, Daniels guides readers through some of Hollywood's most cherished productions, offering recollections of entertainment legends including Lauren Bacall, Warren Beatty, Kirk Douglas, Michael Douglas, Audrey Hepburn, Marilyn Monroe, Mike Nichols, Jason Robards, Barbra Streisand, and many more. He'll be at the Strand to sign his delightful memoir of a life well lived, and to meet his many fans!

1. Mr. Daniels will sign one book per person, nothing else.
2. Book purchase is absolutely required to meet him. Children 12 and under can come with a guardian (one book for the pair).
3. Mr. Daniels will not sign memorabilia. We reserve the right to remove anyone who challenges this rule.

Admission Options: Buy a copy of There I Go Again to attend this event. Please note that payment is required for all online event orders at the time of checkout. The event will be located in the Strand's main floor buying desk at our store at 828 Broadway at 12th Street.
Strand Book Store
828 Broadway, New York, NY, 10003-4805
(212) 473-1452