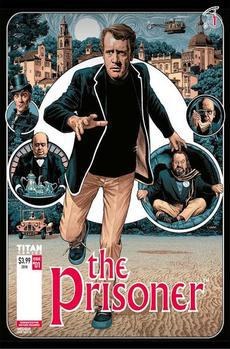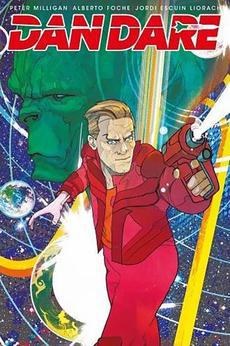 Peter Milligan signs The Prisoner and Dan Dare: He Who Dares at Forbidden Planet's London Megastore on Saturday 28th April 1 – 2pm!
Dan Dare returns in an all new adventure, written by Peter Milligan, in which he faces a sinister new foe sent by a deadly ancient evil that threatens not only all life in the solar system, but the very galaxy itself!
And The Prisoner brings the cult TV program back to life in a a brand new comic. Timed to coincide with the 50th anniversary of the first US transmission, this new comic series transports readers back to the mysterious village where everyone is a number…
Peter Milligan is an award-winning London-based writer of comic books and graphic novels, published in many languages throughout the world. His work includes ground-breaking titles such as the psychedelic Shade The Changing Man and SKIN, about a skinhead suffering from the effects of Thalidomide, up to Greek Street, an homage to Greek myth seen through the prism of violent modern-day London. His work also includes the more mainstream, from Batman to the successful and critically acclaimed re-imagining of the X-Men myth: X-STATIX, described by Kevin Smith as "the most well-observed scholarly analysis of media-manipulation filtered through a pop-culture lens ever committed to the page". He has also had two films produced: Pilgrim starring Ray Liotta and An Angel For May, starring Tom Wilkinson.
Forbidden Planet London Megastore
179 Shaftesbury Avenue, London, WC2H 8JR
0207 420 3666