Cincinnati Comic Expo has announced several new additions to their 2018 guest list including Karl Urban, Summer Glau, David Michael Beck, Jose Delbo, Alejandro Rosado, Art Baltazar, and more for their convention on September 14-16th!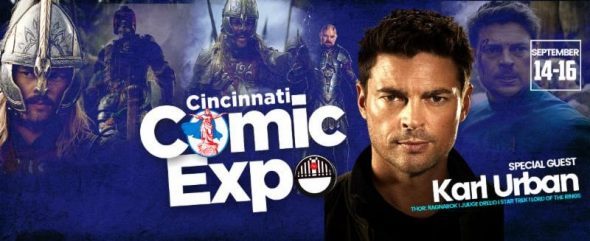 Karl Urban will be the newest guest joining us for the 2018 Cincinnati Comic Expo! Spanning a career with numerous franchises, Urban is known for his work on The Lord of the Rings films, the Riddick series, the recent Star Trek features as Dr. Leonard "Bones" McCoy, he starred in 2012's Dredd, and then appeared in the Marvel Cinematic Universe as Skurge in Thor: Ragnarok. Aside from continuing movie series, Karl is recognized for his roles on Xena: Warrior Princess, Hercules: The Legendary Journeys, starring in television's Almost Human, as well as having roles in more feature films, such as Doom, The Bourne Supremacy, RED, and so much more. Buy your tickets today for an opportunity to get your photos and autographs with the New Zealand actor.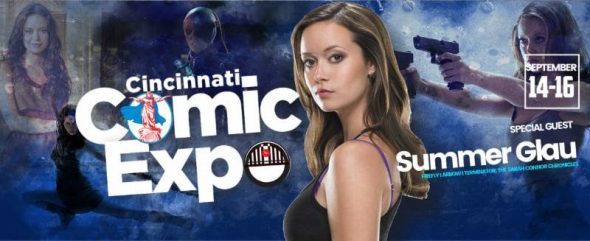 The Serenity is Landing at Duke Energy Convention Center Summer Glau, River Tam on Firefly, is joining the guest lineup for Saturday and Sunday. Since being introduced to the world as the secret super-soldier on Serenity's crew, Glau continues to appear in recurring TV roles, a cameo on The Big Bang Theory, and starred as a reprogrammed Terminator in Terminator: The Sarah Connor Chronicles.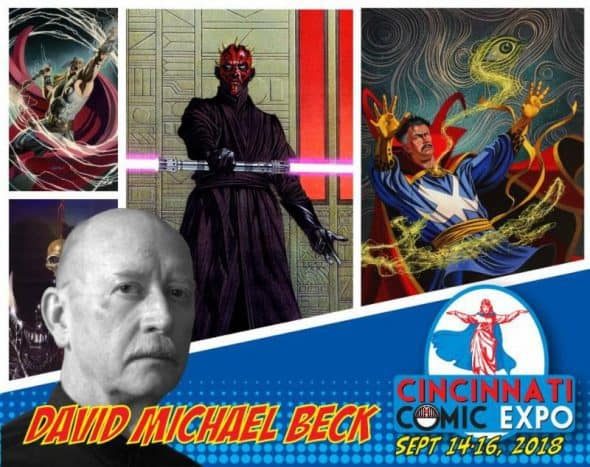 Local artist David Michael Beck will be at the 2018 Cincinnati Comic Expo! In addition to creating and developing promotional images and posters for the Cincinnati Comic Expo the last couple of years, David is also known for his work with numerous titles including Jonah Hex, Star Wars, G.I. Joe, Lady Death, and more.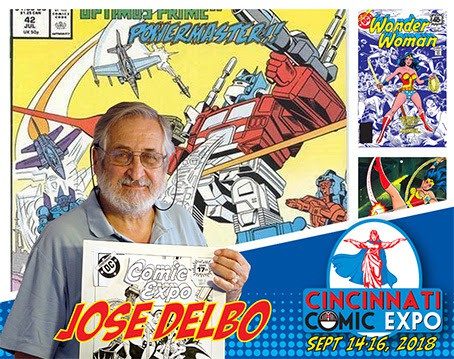 Comic artist and creator Jose Delbo will be at the 2018 Cincinnati Comic Expo! Jose last appeared in Cincinnati at the 2011 Cincinnati Comic Expo event. With DC, Jose is known for his work on Wonder Woman, Batgirl, and Superman/Batman. At Marvel, Jose had runs with ThunderCats and Transformers. Currently, Jose teaches at the Delbo Cartoon Camp in Florida.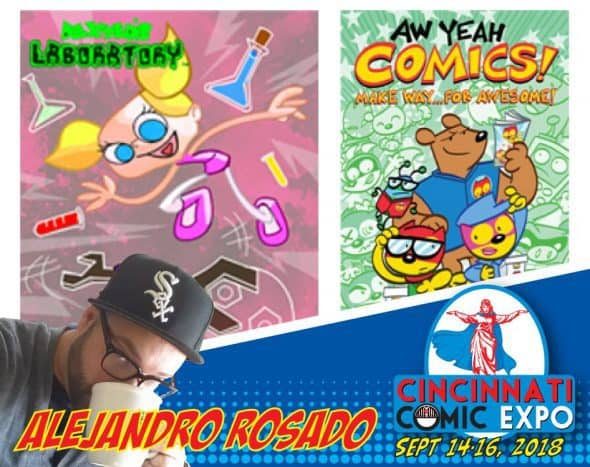 Graphic illustrator and publisher Alejandro Rosado will be appearing at the 2018 Cincinnati Comic Expo as part of the Aw Yeah Comics team! Alejandro publishes his own comic, The Element Factor, as well as a contributing artist for Aw Yeah. Besides being an art instructor, Alejandro is a freelance artist and graphic illustrator on logos, storyboards, and more.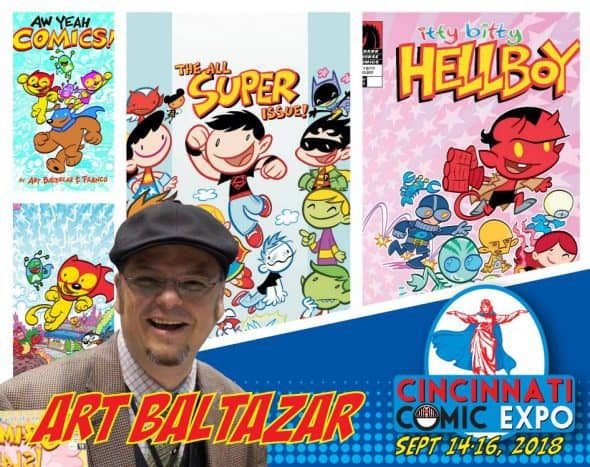 Aw Yeah Comics' Art Baltazar leads the group of talent attending the 2018 Cincinnati Comic Expo at the Aw Yeah Comics booth space! The cartoonist and publisher has numerous credits with Aw Yeah Comics! and Electric Milk Creations Art Studio with Itty Bitty Hellboy, Tiny Titans, Gorilla Gorilla, and so much more.
Previously announced guests include: Levar Burton, Nikolaj Coster-Walda, Cobie Smulders, Tom Grummett, Amy Chu, John Bolton, Rick Leonardi, Alex Saviuk, Michael Zeck, and more
Established in 2010, the Cincinnati Comic Expo is an annual event celebrating the best in comic books, fantasy, gaming, collectibles, cosplay, steampunk and pop culture in the heart of downtown Cincinnati. Now in it's 9th year, The Cincinnati Comic Expo, has grown to become the Queen City's premier comic convention, bringing together great artists, publishers, actors, writers, cosplayers, and fans from across the world.
Follow us on social media so you can be one of the first to hear the fresh line up of close to 20 NEW comic artists to Cincinnati Comic Expo and other guest film and TV stars that will join us in 2018.
For further information please go to the website: cincinnaticomicexpo.com