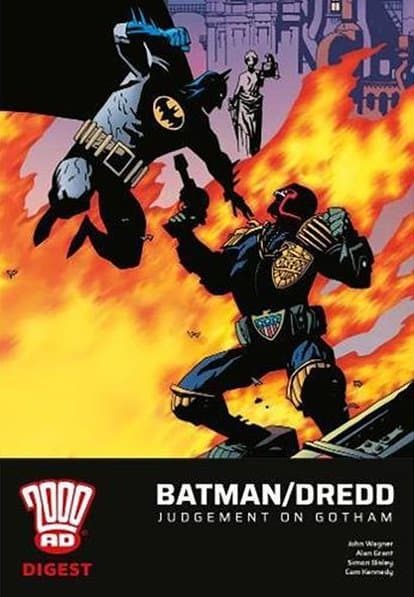 Artist Simon Bisley will be signing 2000AD Digest: Batman/Judge Dredd at the Forbidden Planet London Megastore on Saturday 21st April from 4:00 – 5:00 PM.
Judge Death has crossed dimensions to Gotham City and Judge Dredd is in pursuit! However, this is the home turf of a certain caped vigilante, the Batman.
Two very different brands of uncompromising justice are destined to clash!
Legendary artist Simon Bisley is hugely popular for his work on Lobo, Batman/Judge Dredd and Hellblazer, as well as ABC Warriors and Slaine. He's worked for DC, Marvel, 2000AD, and multiple smaller comics publishers, as well as illustrating album covers, computer games, RPG games and movie posters. His work also influenced the Beast in the Doctor Who episode The Satan Pit, and Simon Pegg's graphic artist character Tim Bisley in the television series Spaced.
Forbidden Planet London Megastore
179 Shaftesbury Avenue, London, WC2H 8JR
0207 420 3666