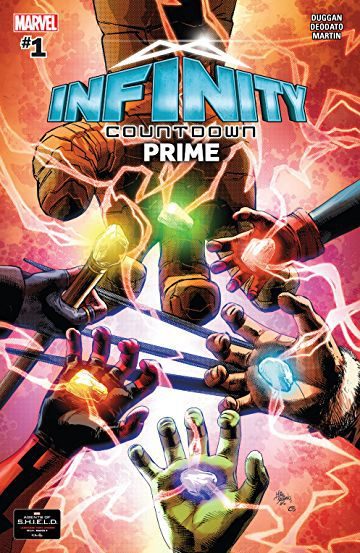 Writer Gerry Duggan and artist Mike Hawthorne appear at Third Eye Comics on Saturday, May 5, 2018 from 11:00 AM – 3:00 PM!
Press Release:
With the 10 year anniversary of Third Eye making this our biggest FREE COMIC BOOK DAY of all-time, we knew we had to do something extra special, and as such, we brought out two of comics biggest superstars (as well as two long-time friends of Third Eye!), Gerry Duggan and Mike Hawthorne!
Gerry & Mike have wowed you with their work on DEADPOOL for the last few years, and we're flattered to have them joining us to help celebrate the 10th anniversary of the shop.
And, even cooler, Gerry and Mike are the driving creative forces behind the upcoming INFINITY COUNTDOWN mini-series, which is going to be leading us into some MAJOR stuff for the Marvel Universe in 2018!
On top of all that, we'll have a very special THIRD EYE COMICS variant of Gerry Duggan's incredible new IMAGE COMICS series ANALOG #1, limited to just 500 copies, and available for purchase only at our FREE COMIC BOOK DAY 10th anniversary celebration, featuring art by Mike Hawthorne.
You can get it signed by both creators, and hold a little slice of Third Eye history in your hands!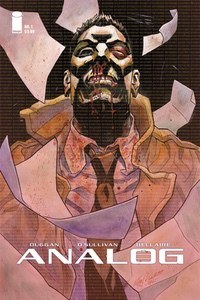 When we saw that we were having two of the best guests ever for FREE COMIC BOOK DAY with Mike Hawthorne & Gerry Duggan joining us, and with Gerry's brand new IMAGE COMICS ongoing series, ANALOG, releasing shortly before FCBD — we knew we had to do something special to celebrate!
So, we were lucky enough to have Mike put together one of the best darn Third Eye variants we've ever done!
We'll be making this exclusive cover of Gerry's ANALOG #1 available exclusively at Third Eye for FREE COMIC BOOK DAY 2018 to commemorate our 10 year anniversary, and you can snag yours for just $3.99.
And of course, Mike & Gerry will both be on hand to sign copies of your ANALOG #1 Third Eye 10th Anniversary variant!
Get your photo taken with the Imperial 501st Legion Stormtroopers! So, we LOVE Star Wars here at Third Eye, and well, any chance we get to hang out with a bunch of Stormtroopers, well, hot diggity, we're going to take it! So, joining us from 9AM-1PM at Third Eye, we'll have the Old Line Garrison 501st Legion Stormtroopers taking photos and hanging out!
Face-painting & more at our super-fun Free Comic Book Day kids tent! (Face-Painting 10AM-2PM) One of our favorite parts of FREE COMIC BOOK DAY is seeing kids getting into comics, and having a blast, and just like we've done before, we'll be hosting a super fun dedicated FCBD Kids Tent loaded with kids FREE COMIC BOOK DAY books, and featuring our special guest: face-painting artist extraordinaire Mr. Corey! Get your face painted, grab some free comics, and have some fun with us!
Third Eye Comics
209 Chinquapin Round Road, Annapolis, MD 21401
(410) 897-0322