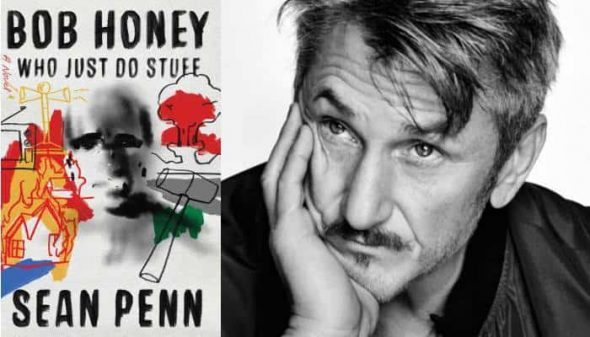 Press Release:
The Harvard Coop and the Hasty Pudding Theatricals are pleased to present: Film Icon, Loudmouth, and Author Sean Penn on Thursday, March 29th at 8:00 PM speaking about his new novel, BOB HONEY WHO JUST DO STUFF. Get tickets here…
Ironically named and brilliantly drawn, Bob Honey, the protagonist of Penn's first novel, Bob Honey Who Just Do Stuff, is bitter about his divorce, fed up with Tweets, and tired of being mined for Big Data. He has a day job selling septic tanks to Jehovah's Witnesses but he hires out as a contract killer for a secret government program that gets rid of the elderly, the infirm, and others who draw down society's limited resources. When a journalist starts asking questions, Honey isn't sure if he should feel threatened or take it as an opportunity to come clean. With the constant threat of terrorism in the air and an ever more volatile political landscape, anything could happen. Penn, the Academy Award-winning actor, writer, producer, and director, has created an unforgettably outrageous hero for our outrageous time.
DETAILS: Ticket admits ONE (1) and includes ONE (1) Copy of Bob Honey Who Just Do Stuff with a signed bookplate. Seating is general admission; first come, first served.

The book bundled with this ticket may only be picked up at the venue the night of the event and cannot be picked up beforehand. Note that this event does not a book signing or photo opportunities. Tickets are non-refundable and non-returnable. Those unable to attend the event will be able to pick up their book at The Coop (as of the day after the event). This offer expires after one month. Additional copies of the featured book will be available for sale at the event.  
Sheraton Commander Hotel
16 Garden St, Cambridge, MA 02138
(617) 547-4800