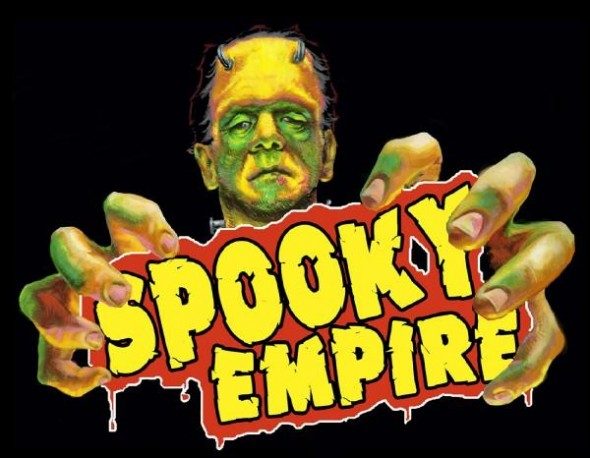 SPOOKY EMPIRE HOSTS "ANIMAL HOUSE" REUNION FOR MID-SEASON CONVENTION
ORLANDO, FL – Spooky Empire, founder of one of the most coveted and recognizable thriller conventions in the nation, is gearing up for an exciting mid-season convention on April 6 – 8, 2018 with new additions to their lineup of celebrity guests. Spooky Empire fans await a thrilling weekend at The Wyndham Orlando Resort with special guests from one of the most successful American film comedies of all time, Animal House, including Tim Matheson, Mark Metcalf, Paul Riegert, and Martha Smith.
Additional guests expected at the mid-season convention include:
Matthew Lillard, the actor and voice of the iconic character of SHAGGY in the Scooby Doo movies and also known for his roles in Scream, Serial Mom, Thir13en Ghosts, Hackers, SLC Punk!, Wicker Park, Without a Paddle, She's All That
Linda Blair, best known for her childhood role as "Regan" in one of the scariest movies of all time The Exorcist. Blair has also starred in Airport 1975, Exorcist II:The Heretic, Roller Boogey, Hell Night, The Love Boat, Chained Heat, Repossessed, Zapped Again, Supernatural, Monster Makers, amongst other films
 Chelsea Talmadge starred as "Carol" in the hit Netflix series, Stranger Things. Chelsea has also appeared in TV series Halt & Catch Fire, Still the King and Mercy Street, and more
Liane Curtis joins Spooky Empire for the first time! Liane has starred as "Randy" in Sixteen Candles and as "Megan" in Critters 2, but she's also starred in Girlfriend From Hell, Rock n Roll High School Forever, Wild Orchid II, 21 Jump Street, Benny & Joon, ER, Sons of Anarchy and many more
The one and only Vinnie Vincent joins Spooky Empire for a very rare appearance. Vinnie Vincent is best known as a former member of one of the greatest bands of all time, KISS. Vinnie performed on the albums "Lick It Up" and "Creatures of the Night" as well as wrote songs on "Revenge"
Other expected guests include:
Jay Jay French, best known as a founding member and guitarist in the popular band, TWISTED SISTER
Of Troma Entertainment film studio, American film Director, Producer Lloyd Kaufman
World Class Performers and Tattoo Artists Inkllusionist to bring a weekend full of Magic, Tattoos and Sideshow Performances
And more to be announced leading up to the convention.
All advance tickets, now on sale, are discounted. Prices increase at the door. In advance, three-day passes are $65, one day passes on Friday and Sunday are $30, and one day passes on Saturday $35. VIP Packages are $225 and include early entry to all three days, raffles, T-shirts, autograph line fast-pass, exclusive VIP party access on Saturday night with guest celebrities in attendance. Kids 10 and under are free.
Rooms are available at The Wyndham Orlando Resort for a discounted price of $121 per night through March 9. Rooms can be reserved by calling 1-407-351-2420. Mention 'Spooky Empire' for special rate.
For more information regarding the schedule and to purchase tickets, visit www.spookyempire.com/purchase-tickets.
For more information about Spooky Empire, visit www.spookyempire.com.
Follow them on Facebook, Twitter and Instagram (@SpookyEmpire).
# # #
About Spooky Empire
Founded in 2003, Spooky Empire's Fall Convention has grown to become one of the largest thriller conventions and the dark side of comic con in the nation with attendance increasing each year. Designed to be THE ultimate weekend for thriller fans of all ages, the event allows guests to meet and mingle with their favorite movie and TV stars, buy amazing collectibles from hundreds of vendors and artists, see new and emerging films as well as old favorites, get tattooed by some of the best artists in the world, and take part in one of the largest Zombie Walks in the country. In May 2011, Spooky Empire introduced their Spring Convention mid-season to provide fans with even more fun in anticipation of their Fall Convention. Spooky Empire's ultimate goal is to provide memorable events for fans to return to each year, a place where they can congregate with thousands of other people with the same interests. For more information, visit www.spookyempire.com.
Spooky Empire Media Contacts:
Juliana Gutierrez, JWI PR | +1 305-991-4259 | juliana@jwipr.com
Jessica Wade Pfeffer, JWI PR | +1 305-804-8424 | jessica@jwipr.com