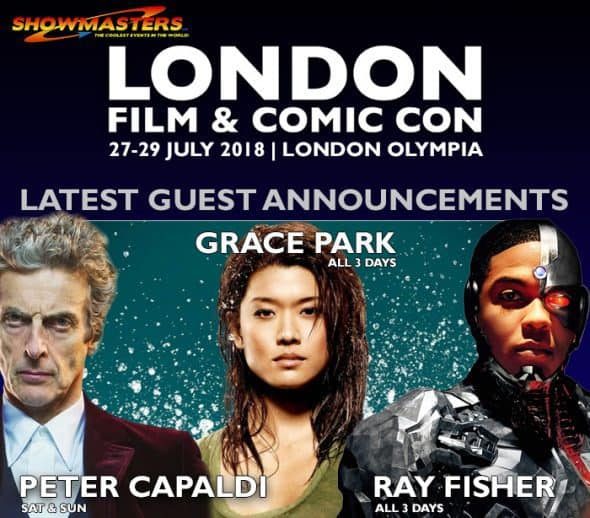 LONDON FILM & COMIC CON returns for 2018 and we are very pleased to announce some amazing new guests to add to an already great line up!
PETER CAPALDI, the 12th Doctor will be joining us on Saturday & Sunday,
GRACE PARK who stars in Hawaii Five-0 but is also known for Battlestar Gallactica
and we can add
RAY FISHER, fresh from playing Cyborg in The Justice League
Also added to the LFCC line up is the wonderful JEWEL STAITE, who has appeared in Firefly as well as Stargate Atlantis.

Horror fans can meet SAW star COSTAS MANDYLOR, who has played Hoffman in multilple films in the franchise.
For more information visit the website HERE!