Press Release: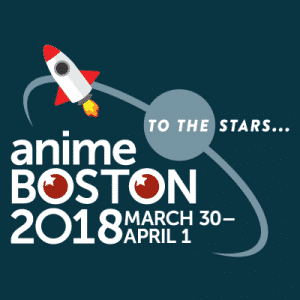 Anime Boston, the largest anime convention in New England, announced its fourth round of North American guests of honor today. Voice Actor Amanda C. Miller and Designer Jez Roth will be appearing at Anime Boston at the Hynes Convention Center, Boston, Mass, on March 30 through April 1, 2018.
From voicing Cherche and Sully, the knight nicknamed "The Woman to End All Men" in Nintendo's Fire Emblem: Awakening, to filling bad guys with arrows as the Marvel superhero Kate Bishop/Hawkeye, and losing her ever-loving mind as Junko Enoshima and Toko Fukawa in the Danganronpa video game series, Amanda C. Miller is best known for playing spunky, badass, and occasionally deranged heroines (and villains) in anime and video games. You can currently hear her as Sailor Jupiter in the VIZ dub of Sailor Moon and Sailor Moon Crystal, as Boruto Uzumaki in Boruto: Naruto the Movie (and the forthcoming TV series), Mikage in Durarara!!x2, Menchi in Hunter x Hunter, and as Ride in Gundam Iron Blooded Orphans on Toonami. Other roles include Ibuki in Coppelion, Seiji Nomi and Megumi in Accel World, Takeru in Squid Girl, MAGES, Tamsoft, and C-Sha in Hyperdimension Neptunia, Nine in BlazBlue: Chrono Phantasma, and Yulier in Sword Art Online.
Jez Roth started sewing at the age of 13 on small crafts and at the local dance studio before falling in love with the art of cosplay at Katsucon 1998. After many years of competing at anime convention masquerades, winning Best in Show 16 times with tailored costumes and heavily choreographed skits, he moved to Las Vegas to work for The Venetian designing the Opera Gowns. Eventually he landed at Cirque du Soleil's water spectacular O building costumes.
He has represented the United States at the IOEA Otaku Expo in Japan as a Cosplay Guest, and also helped choose the Canadian World Cosplay Summit representative for 2016. He believes that the world of costuming is an endlessly fascinating pursuit—from armor to gowns, giant puppetry to monsters. His artistic journey came full circle in 2015 when he was hired as an Artistic Consultant for One Piece: Gold film, working with Toei Animation to give their film a fully realized Las Vegas feel.
Previously announced guests include FLOW, Asaka, Greg Ayres, Monica Rial, Hideyuki Tomioka, Katsuyuki Sumizawa, Hirokatsu Kihara, Michihiko Suwa, Kaoru Wada, Kaiji Tang, and Josh Grelle.
About Anime Boston: With nearly 26,000 attendees in 2017, Anime Boston is an annual three-day Japanese animation convention held in Boston, Mass. Anime Boston 2018 is scheduled for Friday, March 30 through Sunday, April 1 at the Hynes Convention Center and Sheraton Boston Hotel. More information about Anime Boston can be found at www.animeboston.com.
About New England Anime Society, Inc.: The New England Anime Society was founded in 2001. Based in Massachusetts, The New England Anime Society, Inc. is parent organization of Anime Boston and is dedicated to furthering public education and understanding of the Japanese language and culture through visual and written media. More information about The New England Anime Society is available at www.neanime.org.