Press Release: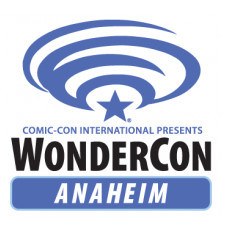 Have you heard what we have right around the corner? It's WonderCon Anaheim time! Yes, we're the people who bring you Comic-Con in San Diego, and now we're focused on our big show up the freeway. WonderCon Anaheim will be Friday through Sunday, March 23rd to March 25th at the newly remodeled Anaheim Convention Center.
Our expansive exhibit floor features over 900 exhibitors and our Special Guests include: Sergio Aragonés, Ryan Benjamin, Nidhi Chanani, Michael Dante DiMartino, Mark Evanier, Jason Fabok, Mitch Gerads, Kevin Grevioux, Larry Hama, Kevin Hearne, Faith Erin Hicks, Jody Houser, John Jennings, Kelley Jones, Dan Jurgens, Jim Lee, David Petersen, Ed Piskor, Matthew Rosenberg, Patrick Rothfuss, V.E. Schwab, Liam Sharp, Gail Simone, Mariko Tamaki, Laini Taylor, and Mark Waid.
If you're a time lord calm one of your hearts, we also have hundreds of hours of programming featuring special presentations from AMC, DC, Freeform, Marvel Television, NBC TV, Sony TV, SYFY, WB Home Entertainment and WB TV which makes WonderCon Anaheim THE show you don't want to miss!
Like Comic-Con, badges are only available online and do sell out (don't worry, we haven't made it a lottery system yet). Be sure to purchase your badges now while all badge types are still available.