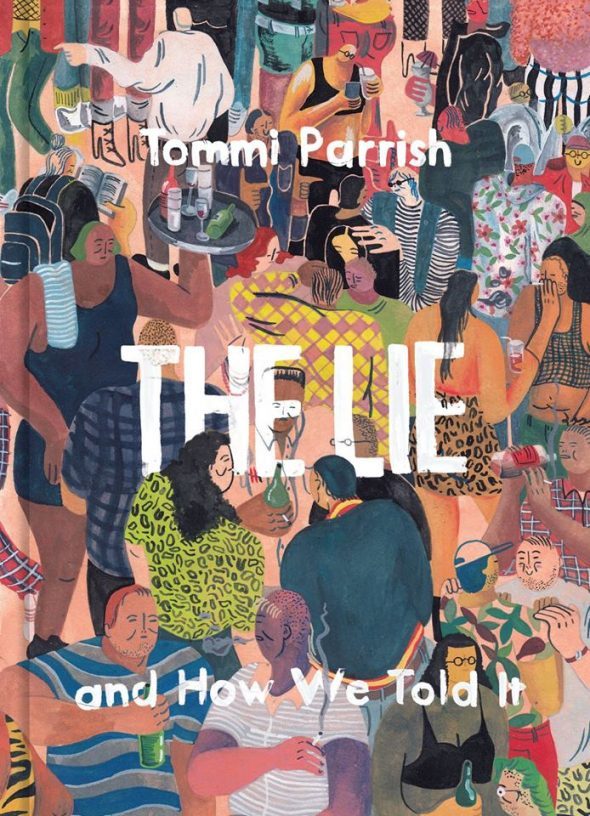 Tommi Parrish appears at Librairie Drawn & Quarterly on Friday, February 9, 2018 at 7:00 PM to launch their brand-new book from Fantagraphics, THE LIE & HOW WE TOLD IT!
Tommi Parrish is a cartoonist, illustrator, and art editor based in Montreal, QC. They have previously published Perfect Hair (2dcloud, 2017), and a number of zines.
After a chance encounter, two formerly close friends try to salvage whatever is left of their decaying relationship. They are in for an awkward, painful night that leaves them feeling lonelier, more uncertain, and more estranged than ever before. Parrish's first graphic novel for Fantagraphics is a visual tour de force, always in the service of the author's ever-prevalent themes: navigating queer desire, masculinity, fear, and the ever-in-flux state of friendships.
Parrish makes emotionally loaded painted comics about everyday relationships, doubts, and anxieties. The psychological acuity in the work pairs perfectly to the graphic style. The Lie and How We Told It is a remarkably resonant work from an exciting new voice in contemporary graphic novels.
Librairie Drawn & Quarterly
211 Rue Bernard Ouest, Montreal, QC H2T 2K5
(514) 279-2221