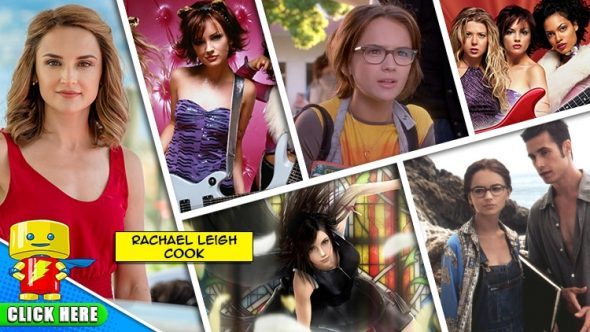 Rachael Leigh Cook, best known as Josie in Josie and the Pussycats, Laney in She's All That, and the voice of Tifa in Final Fantasy VII: Advent Children is coming to FLORIDA SUPERCON!
Enter to win a Meet and Greet with Rachael Leigh Cook at Florida Supercon 2018 http://floridasupercon.com/win-meet-rachael-leigh-cook/
SAVE 20% on TICKETS NOW with code SAVE20 at www.floridasupercon.com/supercon-tickets/
Florida Supercon is July 12-15, 2018 in Fort Lauderdale, FL. at the Greater Ft. Lauderdale / Broward Convention Center.
Supercon is the LARGEST Comic Con in South Florida!
Supercon is 4 days of fun featuring celebrity guests, comic book creators, voice actors, industry guests, cosplayers, artists, writers, panels, Q&A's, films & shorts, costume & cosplay contests, vendors, parties, anime, workshops, video gaming and more!
floridasupercon.com
Supercon is for fans of pop culture, superheroes, science fiction, anime, cartoons, video games, and more. Dress up in costume or come as you are for this family friendly event.
GREATER FT. LAUDERDALE / BROWARD CONVENTION CENTER LOCATION & PHONE NUMBER:
1950 Eisenhower Blvd, Fort Lauderdale, FL 33316 • (954) 765-5900
FLORIDA SUPERCON CONTACT INFO:
Email florida@superconventions.com
Convention Event Hours / Exhibition Room Hours:
Thursday, 1:00PM – 1:00AM / 1:00PM – 8:00PM
Friday, 10:00AM – 2:00AM / 12:00PM – 8:00PM
Saturday, 10:00AM – 2:00AM / 10:00AM – 8:00PM
Sunday, 10:00AM – 8:00PM / 10:00AM – 6:30PM