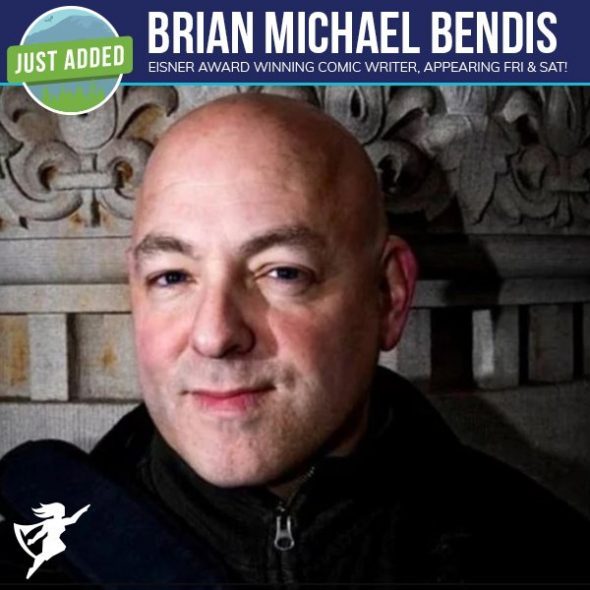 Emerald City Comic Con is so excited to announce that Eisner Award winning comic writer Brian Michael Bendis will be joining us at ECCC 2018 on Friday March 2nd & Saturday March 3rd! See his spotlight panel on Friday afternoon at 2:45 PM in Room WSCC 611.
Brian Michael Bendis has put his mark on comics as one the most prolific writers of the 21st century. From Powers to the Avengers and Spider-Man, he has had an undeniable impact on the landscape of the 4-color world. Now as he prepares to begin his tenure at DC on Action Comics, join the creator of Jessica Jones, Miles Morales, and many more great characters as we spotlight this mega talented creator's past, present and future.
He will appear in the Autographing Area for signing on Friday from 1:15 PM – 2:15 PM and 5:15 PM – 6:30 PM and on Saturday from 1:00 PM – 3:00 PM and 3:30 PM – 5:00 PM.
Emerald City Comic Con encourages fans to arrive at signing sessions on time. All guests reserve the right to refuse to sign an item that they deem inappropriate. No candid photography or video recording is permitted in the Autographing Area.