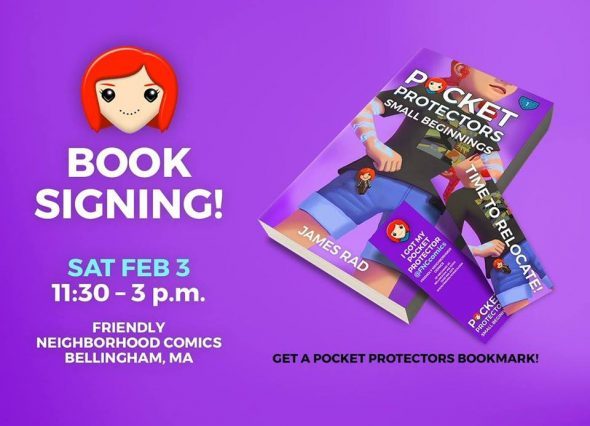 James Rad appears at Friendly Neighborhood Comics on Saturday, February 3rd from 11:30 AM – 3:00 PM to present and sign his new book Pocket Protectors!
Pocket Protectors were a popular line of wearable superhero figures in the 1980s. For years, Reva believed that her dad's old collection was somehow connected to his strange disappearance and the sudden rise of real-life supervillains. On her twelfth birthday, she learns that she was right all along, and discovers a rare Pocket Protector that gives her the powers of her favorite comic book character.
In Volume One, Small Beginnings, Reva goes back in time to learn the origin of the figures and their villainous creator, in hopes of saving her dad—and the world.
Friendly Neighborhood Comics
191 Mechanic Street (Route 140), Bellingham, MA 02019
508-966-2275