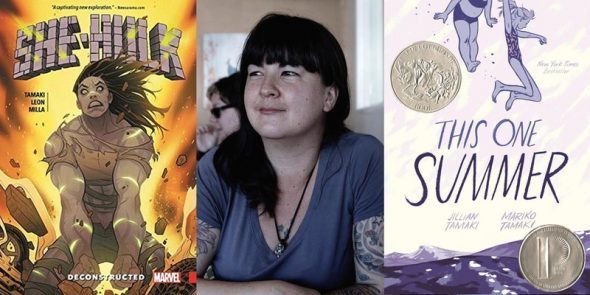 Cartoonist Mariko Tamaki appears at the San Carlos Library on Saturday, February 3, 2018 at 5:00 PM to discuss and sign her comics. Mariko is known for writing the graphic novels Skim, Emiko Superstar, and This One Summer. She currently writes for Marvel and DC Comics for Hulk and Supergirl: Being Super.
Presented as part of the San Mateo County Libraries' Comic Arts Fest.
Books Inc. will have books available for purchase at the event.
Tickets available at the link…
San Carlos Library
610 Elm Street, San Carlos, CA 94070
(619) 527-3430