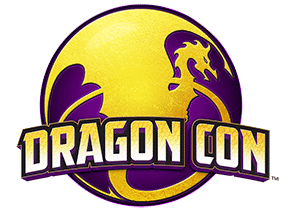 Each year, I start checking the guest list on the DragonCon web site in December. Call it my Christmas tradition. I check it once a month until, say, May, then once a week until summer's midpoint. After that, I'm checking it pretty much daily until that pre-Labor Day Thursday, when the convention opens.
The web site has a full guest list and a featured list. The featured list is where the major authors  and actors appear. It is the only list I check because, unless you are self-published or have ten or fewer Twitter followers, that is the list you are usually on.
Except this year. This year, Wallace Shawn was too obscure to make the featured list, which is . . . wait for it . . . inconceivable. And Jerry Pournelle. Jerry wrote or edited 43 books. He won the Heinlein Society Award, the Prometheus Award, and the John W. Campbell Award. He was the president of SWFA and one of sci-fi's leading lights. How was Jerry effing Pournelle left off the featured list?
(Don't tell me they were added too late to make both lists. Arthur Darvill was on both despite being added the day before the con opened).
I had never met Jerry Pournelle at any convention, despite being a bibliophile and science fiction fan. Thus, there was a hole in my collection where his autograph belonged. Fortunately, I saw him on the web site before leaving home, so I grabbed my first edition of New Voices in Science Fiction: Stories by Campbell Award Nominees (1977). The book contains Jerry's story "Silent Leges," a masterpiece of military sci-fi. My copy was signed by George R.R. Martin. I wanted Jerry to sign it, too.
He was scheduled to be on a panel Friday afternoon. I got there early. Snagged a front row seat. The other panelists were milling, talking to fans, signing a book here or there. Then I heard someone say, "There's Jerry." Turning around, I expected to see the tuxedoed impresario on his Wikipedia page. Shuffling toward me instead was a gaunt man of many years being helped toward the stage. He used a walker. Settling into his chair, he sighed, the weight of a world (not this one, surely; one of his creation) on his shoulders.
I hate being the first to ask for an autograph, and as the panel was starting in ten minutes, I needed someone else to step up. And someone did. I was at the table next, passing Jerry my book and asking if I could have "a quick signature." He turned the book in his hands like a rare gem.
"Am I in this?" he asked weakly.
"Yes sir," I said, opening to the title page and handing him my pen.
"Am I a co-editor of this?" I was about to demur, but he answered himself: "No, that was George." The pen I had given him was a felt tip Expresso, the only pen I can use without smearing the ink. He tried to sign his looping J and poked a hole in the page. I winced. He got it right the second time, though the signature was eroded-looking, like Sumerian clay tablets.
There. Target acquired. I needed to get my book back lest it suffer more damage, like a cracked spine. (Burt Ward did this at DragonCon 2012, opening my book so wide I heard the binding let go like a gunshot.) Inexplicably, I turned to the table of contents. "See? There's your story," I said. He smiled. "Oh yes," he said. "That story." Then he signed again, forgetting, I suppose, that he had already obliged me.
I don't mean to ridicule. In fact, I admire Jerry for coming out to DragonCon. He was clearly unwell. Things got worse the following week, and he passed away on September 8. According to the New York Times, he "contracted a cold and flu on the trip." I was getting over some sickness the day I met him. Did he contract my cold? Did I kill Jerry Pournelle?
I hope not. The memory of a once-vibrant writer hobbling down an aisle is haunting enough. It is hard seeing your heroes reduced by time. When I saw Adam West in 2013, he walked with a cane. William Shatner has put on a few cheb'a'. For some people, going to conventions is like going to a class reunion: they want to see who is still a geek or jock, who succeeded and who flopped, and who got old. I go to pay my respects. Knowing I was among the last people to see Jerry Pournelle alive is a sobering thought, one that has made me realize my responsibility as a fan: to treat celebrities with dignity. They show up for our entertainment; we show up for their actualization. Puts things in perspective, don't you think?
Attendance at this year's DragonCon was a record-setting 80,000-plus, which most people attributed to two factors: (1) Stan Lee, who had not been to DragonCon since 2012; and (2) a Doctor Who contingent of Billie Piper, Karen Gillan (who cancelled last year), Arthur Darvill, Alex Kingston–and Matt Smith. I heard that Matt was the first post-2005 Doctor to attend DragonCon, and he was terrific, humble and funny, though he wouldn't shake my hand, offering the fist bump instead. Karen limited herself to the fist bump too. Alex and Billie shook hands and hugged people. Different strokes, I guess.
All the Brits were in one room, sitting at a row of tables. It would have made sense to have a single line, and if you had autograph tickets for, say, only two of the five, you would simply skip the ones you didn't have tickets for. Instead, once you got, say, Matt's autograph, you were directed into a separate line for someone else, and if you wanted a third autograph, you had to trudge to a third line, and so on. Bit of a nutter way to do things, if you ask me. Also daft was the fact that Billie Piper was there only one day, but when I bought autograph tickets on Friday, I was told she was there all weekend. I didn't learn she was Sunday only until I showed up on Saturday. DragonCon is staffed by volunteers, and it is bedlam from start to finish, but I don't think I'm out of bounds to ask the autograph ticket sellers to know when the autographers will be available.
Lines are a fact of convention life, and with more attendees than all but four NFL stadiums hold, I expected some lines to be interminable. What I didn't expect, though maybe I should have, was a line to get into a building. Vendors and artists occupy three floors of Americas Mart 2, and last year, the fire marshall shut down the building one day because it was at capacity. To prevent that this year, DragonCon staffers were funneling people into a line outside, letting them in a few at a time. It was a workable but maddening solution. One vendor told me that, next year, the artists will be moved to the fourth floor of Americas Mart, which is an excellent idea. Spreading out attendees over more of the building should curb the overcrowding problem.
After being unable to interview guests last year, I was scheduled for two this year: Marina Sirtis and Jonathan Frakes. Remembering that only one of my two interviews in 2015 took place, I was cautiously optimistic. Turns out the caution was warranted, as was naked fury, because both Marina and Jonathan cancelled. Another reporter told me she had an interview with Gates McFadden, who simply didn't show up.
To all DragonCon celebs: I know conventions aren't your vacations. You are working while you're there. I am working too, and I can't do my work if you blow off a media session. Remember when you were young actors, struggling to make your way? People helped you, right? So pay that forward–help us. We're not Nightline anchors. We need the exposure your interviews give us. I can't speak for all reporters, but I make my interviews short and anodyne, possibly enjoyable. So if you agree to an interview, please keep it. That's all we–I–ask.
This year was my seventh DragonCon, and despite my cavils, I love it. The show gets better every year. If you have the chance to attend, do it. Don't say you'll think about it. Don't say you want to read more of my reviews first. Just go. But keep reading my reviews. And take a look at the pictures below. Talk to you soon.