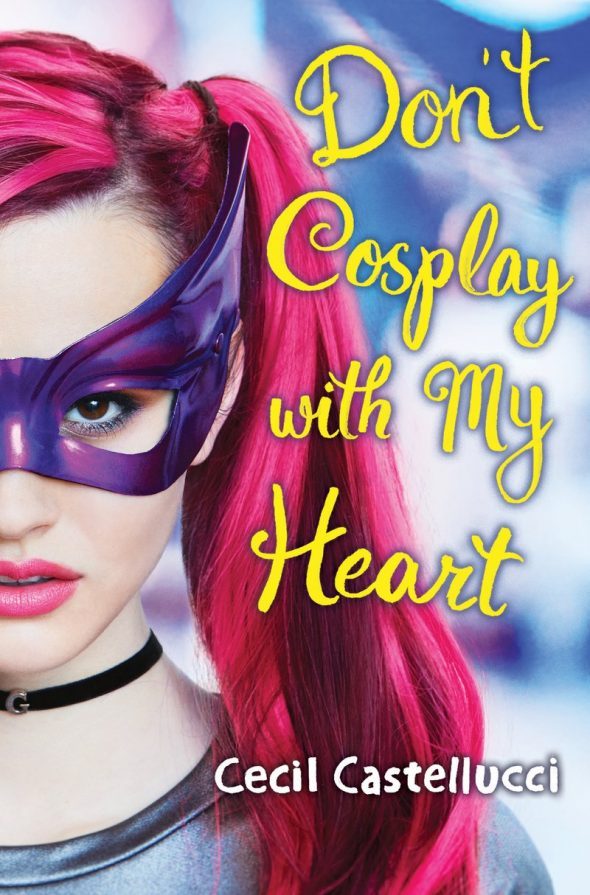 Author Cecil Castellucci appears at Vroman's Bookstore on Wednesday, January 10, 2018 at 7:00 PM to her new novel DON'T COSPLAY WITH MY HEART.
When Edan Kupferman dresses up like her favorite character, Gargantua, she feels tall and powerful. That's important right now, because her family is a mess, her best friend is gone for the summer, her crush is confusing, and Edan's feeling small and not sure which end is up. When Edan's cosplaying, she can be angry, loud, and not the good girl everyone thinks she is. And when she's at conventions, she feels like she's found her own Team Tomorrow. But when her personal life starts to spiral out of control, Edan has to figure out whether she needs a sidekick, or if she has the strength to be the hero of her own story.
Cecil Castellucci is the author of books and graphic novels for young adults including Boy Proof, The Plain Janes, First Day on Earth and the Eisner-nominated Odd Duck. She is currently writing Shade the Changing Girl, Vol. 1 Earth Girl Made Easy, an ongoing comic on Gerard Way's DC Young Animal imprint. Her picture book, Grandma's Gloves, won the California Book Award Gold Medal. She lives in Los Angeles.
Vroman's Bookstore
695 E. Colorado Blvd Pasadena, CA 91101
(626) 449-5320