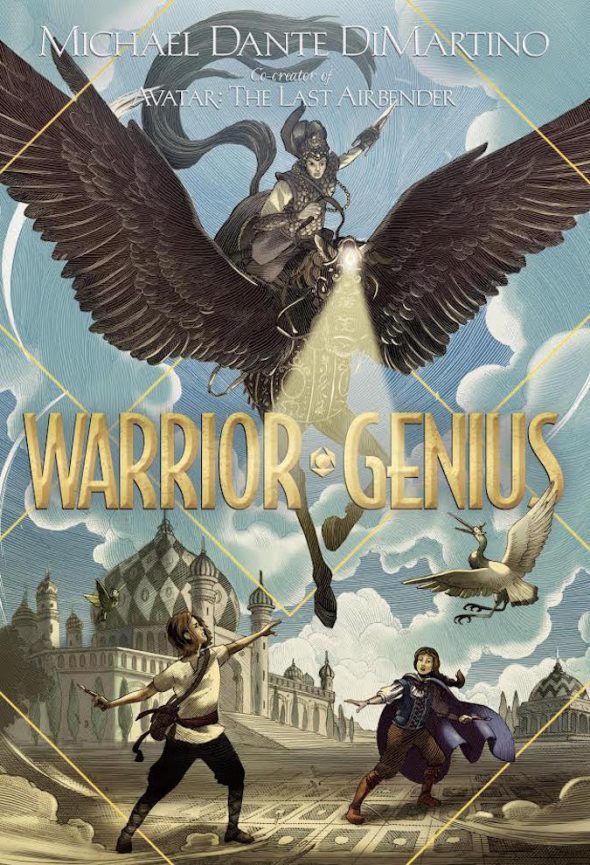 Michael Dante DiMartino appears at Books & Co on Wednesday, January 17, 2018 at 7:00 PM to present and sign his new novel WARRIOR GENIUS, the second installment of his Geniuses series!
In twelve-year-old Giacomo's Renaissance-inspired world, art is powerful, dangerous, and outlawed. A few artists possess Geniuses, birdlike creatures that are the living embodiment of an artist's creative spirit. Those caught with one face a punishment akin to death, so when Giacomo discovers he has a Genius, he knows he's in serious trouble.
Michael Dante DiMartino is a graduate of the Rhode Island School of Design and the co-creator of the award-winning animated Nickelodeon series Avatar: The Last Airbender and its sequel, The Legend of Korra. He lives in Los Angeles with his wife. The Rebel Genius series is his debut prose work.
Books & Co
4453 Walnut St, Beavercreek, OH 45440
(937) 429-2169