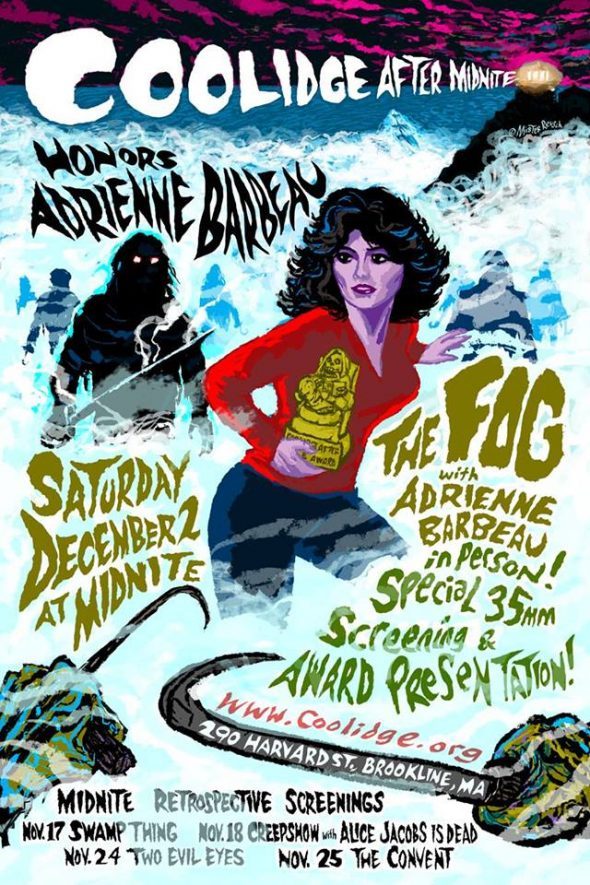 Actress Adrienne Barbeau appears at the Coolidge Corner Theatre on Saturday, December 2, 2017 at 11:59 PM to host a screening of THE FOG!
The Coolidge Corner Theatre is proud to honor actor Adrienne Barbeau by presenting her with our second Coolidge After Midnite Award, recognizing her outstanding work in some of the greatest genre films ever made!
Adrienne has provided a few of the most iconic performances in the history of horror, action, and science fiction, working with such legendary filmmakers as John Carpenter, Wes Craven, and George A. Romero. While her films feature ghosts, grotesque creatures, and ghouls from beyond the grave, it's Adrienne's humanity that leaves a lasting impression and continues to speak to new audiences decades later.
Coolidge Corner Theatre
290 Harvard Street, Brookline, MA 02446-2908
617-566-6660