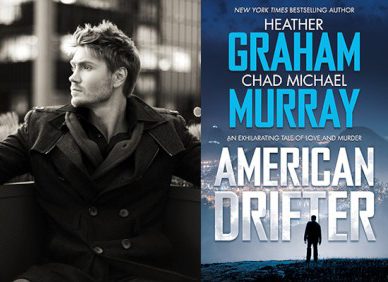 Author/actor Chad Michael Murray (Agent Carter, One Tree Hill) appears at the Grove's Barnes & Noble on Sunday, November 19, 2017 at 2:00 PM in celebration of his new book American Drifter.
About the book:
A young veteran of the US Army, River Roulet is struggling to shake the horrors of his past. War is behind him, but the memories remain. Desperate to distract himself from the images haunting him daily, River abandons the world he knows and flees to the country he's always dreamed of visiting: Brazil.
Rio de Janeiro is everything he hoped for and more. In the lead-up to Carnaval, the city is alight with music, energy, and life. With a few friends at his side, River seems to be pulling his life together at last.
Then he meets the enchanting Natal, an impassioned journalist and free spirit—who lives with the gangster that rules much of Rio.
Chad Michael Murray joins fans for a special photo op when they purchase a pre-signed copy of American Drifter from Barnes & Noble at The Grove.
This is a wristbanded event. A wristband will be issued on a first come, first serve basis to customers who purchase American Drifter from Barnes & Noble at The Grove beginning November 19th at 9am
• Limit 1 wristband per book
• No memorabilia please
Barnes & Noble – The Grove
189 The Grove Dr, Ste K 30, Los Angeles, CA 90036
(323) 525-0270