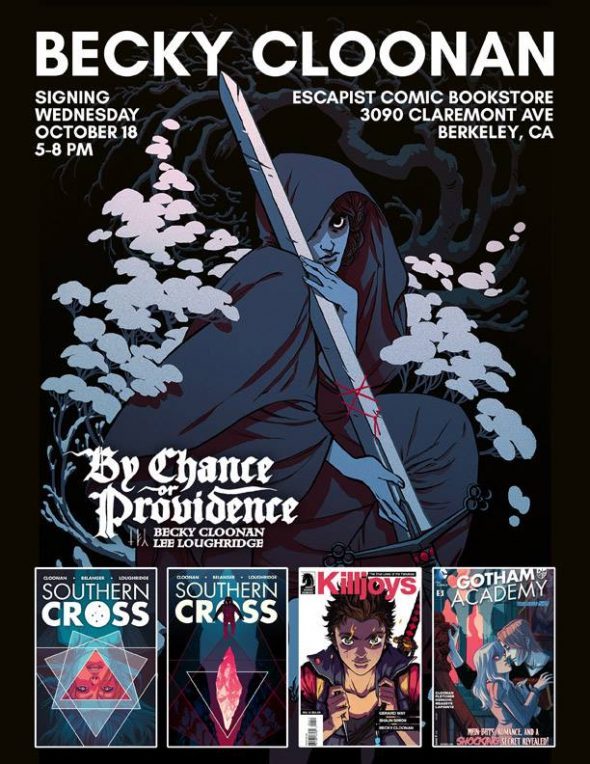 Becky Cloonan appears at Escapist Comics on Wednesday October 18th on Wednesday, October 18th at 5:00 PM!
Becky is a brilliant and accomplished artist and writer; besides being the 1st female artist to draw the main Batman title in 2012, she's worked for almost every publisher in the industry. Her work with Brian Wood on Demo was nominated for 2 Eisner Awards. She also did the art for the True Lives of the Fabulous Killjoys, written by Gerard Way & Shaun Simon.
Most recently she has written Punisher for Marvel and from Image Comics, Southern Cross which is part science fiction, part horror/mystery, all fantastically weird and original.
By Chance or Providence also has hit the shelves, recently recolored, this collection of short stories is hauntingly beautiful with each story having it's own compelling theme. The only thing bad about this collection is that it will leave you wanting more.
Escapist Comics
3090 Claremont Ave, Berkeley, CA 94705
510-652-6642